Lemons Brook Farm—119 acres of farm and forestland—was permanently protected in 2009. From 2012 until 2020, it served as our New York office space and as an outdoor classroom with herb and wildflower gardens, hiking trails, an orchard, and meadows. An Artist in Residence pilot program helped to bring new opportunity, inspiration, and creativity to this space.
Lemons Brook Farm Artist Residency integrated land, civil engagement and art. Unlike most artist residencies, which focus on the completion of a purposed project within an allowed time, the two to four-week residency shared the resident's time between personal practice and community work. Lemons Brook offered time in the spring and fall for one local artist or writer and one visiting artist or writer to focus on how place inspires process.
For more on the artists, please read their profiles below. At this time, the Conservancy is not accepting additional applications for residencies.
---
November 2015 Artist in Residence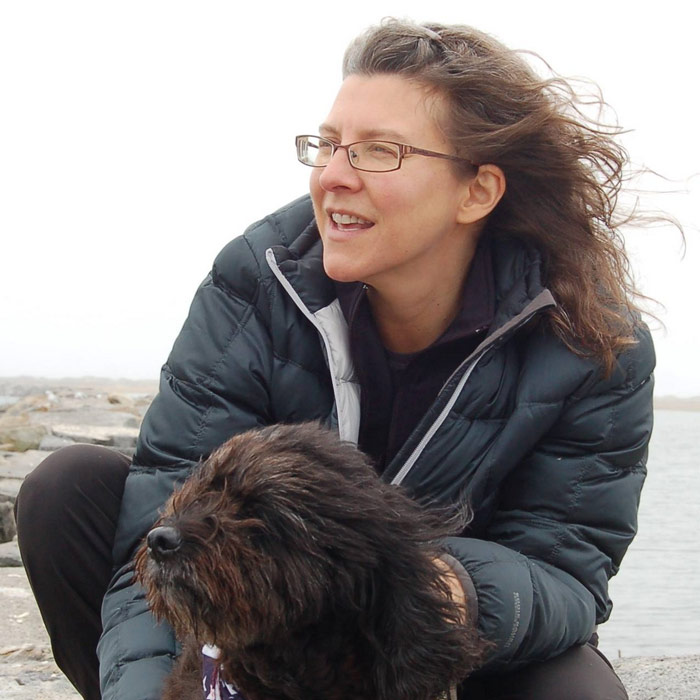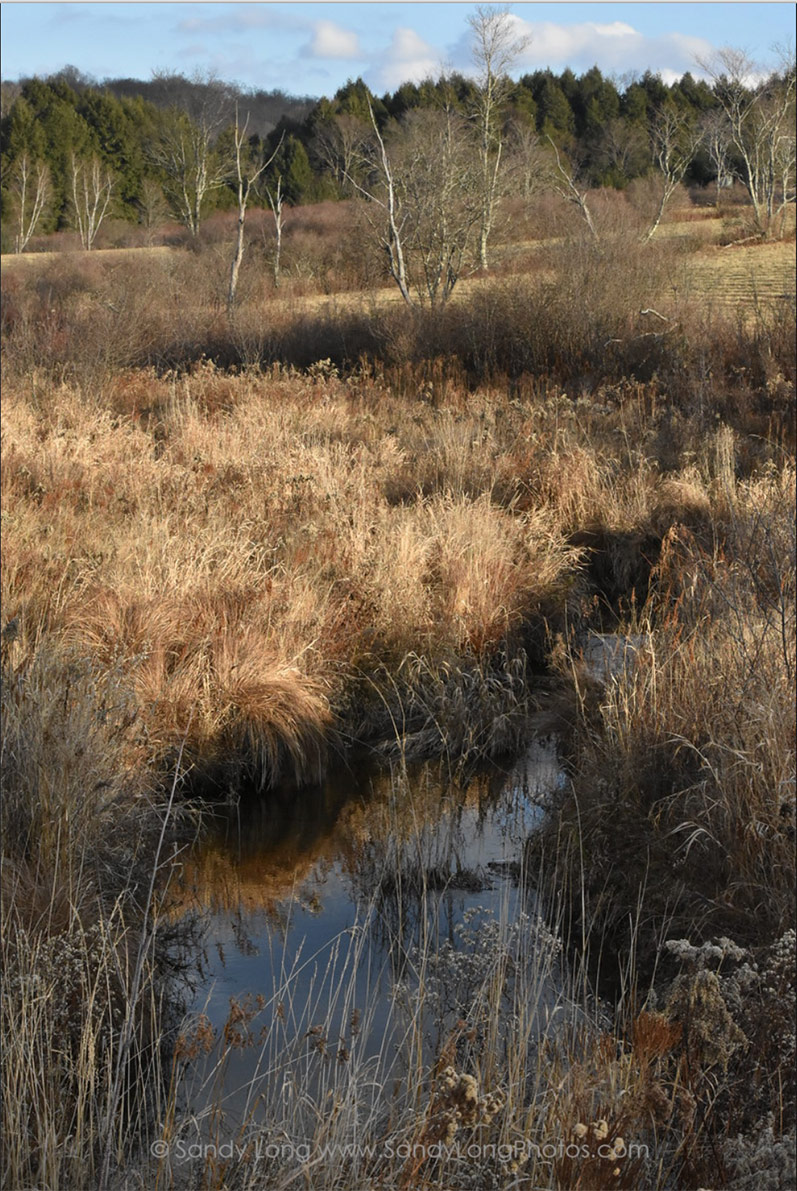 Sandy Long is a writer and photographer who focuses lens and pen on environmental, cultural and community issues.
Following a career in higher education administration, Sandy has freelanced for publications of the Upper Delaware River region, served as a staff photojournalist and columnist for The River Reporter and published several collections of poetry.
Her early experiences with the natural world have inspired her efforts as an advocate for the preservation and protection of wild lands and vital habitats. She continues to share her knowledge and passion through community involvement and by focusing on the natural world in her artistic work.
In 2014, Sandy served as the first Artist in Residence at Shenandoah National Park, engaging in a daily photographic interface to capture the spirit of the iconic park, from its grand landscapes and dreamy vistas, to its diverse wildlife, to its most delicate and sometimes unobserved notitia—those essential details at the heart of our place-based relationships.
As a photographer of place devoted to the Upper Delaware River region, Sandy will bring her artistic focus to the Lemons Brook Farm property held by the Delaware Highlands Conservancy and will present her work to the public following the residency.
"The value of the arts in our lives cannot be underestimated," says Sandy. "The arts give us a vehicle with which to explore the brief span of our lives, and to express something about that experience. Sometimes that expression can help to protect or preserve what we love."
Along with Krista Gromalski, Sandy is co-founder of the marketing and public relations firm, Heron's Eye Communications, and a lifelong Pennsylvania resident. In 2013, Heron's Eye Communications launched its ongoing series, "WonderWatch," which shares images of the endless wonders encountered in our daily lives. See the first year.
"Like" Heron's Eye at www.facebook.com/heronseye to see ongoing images or visit https://instagram.com/heronseye.
---
April 2015 Artists in Residence
Kait Burrier writes poetry, drama, and journalism in New York City.
She is the founder and host of Union Square Slam's weekly night open mic and reading series at Bar 13 in NYC. Kait's work appears online and in print, most recently in Germ Magazine and Everyday Escape Poems (SwanDive Publishing Co., 2013). She holds an MFA in Creative Writing from Wilkes University, where she was honored with Etruscan Press's 2013 Etruscan Prize.
As Kait wrote prior to her experiences, "I can't wait to settle into the comforting stillness of Lemons Brook to focus on my writing, in particular, a full-length poetry collection I began years ago. Most of my poems were written in a small town in Pennsylvania and that scene is reflected in the work. When I moved to New York City, my poems showed it. Subway cars and bridges replaced trees and nature trails. Now I'd like to take some time away from the city; I imagine exploring the land and wandering the trails will help me reconnect with older poems. The setting—trees, trails, a nearby lake, a farmhouse that reminds me of summer at my grandma's—will be familiar, neutral, which is to say it will serve well to remind me of where I came from (which is something I can't find in the city) but without the deluge of memories my actual hometown brings.
Lemons Brook offers the perfect balance of being comfortingly familiar while still holding some mystery, a quiet unknown in its trails and endless land."
Thomas Bosket teaches at Parsons and has taught workshops on "ColorBots" (color theory taught through robotics), "Exploring Perception Through Interpretation" (an interactive drawing exploration), and a wide range of historical paintings techniques.
His workshops focus on how we sense our world and thereby interact with and create from its wonders. Thomas Bosket studied painting at Parsons School of Design and received his M.F.A. from Yale University in 1995. As an Assistant Professor and Coordinator of General Studio and Graphic Design in the AAS program at Parsons School of Design, he has developed the Color Theory and Drawing curricula toward a more socially oriented education model. Thomas shows his paintings nationally at various galleries and arts organizations and was filmed for the PBS series Off Book's "The Effect of Color" segment. He specializes in raw materials, anatomy and color usage.
According to Tom, "Place continues to be an important factor in my work. During my childhood, I moved about and was displaced many times. This led me to seek a sense of home. As there was no one actual home, I created ideas of home that could be found anywhere. Drawing, or neutral observation, in an environment "reads" all factors that are present and creates a holistic understanding—if we can understand where we are and where we live then this understanding becomes a deeply profound tool."
---
Save
Save
Save
Save
Save
Save