One year ago, we could not have imagined what the world would look like today.
Even now, much about the future is uncertain. But that doesn't mean it is out of our hands.
Over the past year, we have all been challenged to find new ways to live: to stay connected virtually to our friends, families, and colleagues and to find creative ways to work and learn. And we've seen what is possible when we work together and support each other.
Like many other organizations, the Conservancy has also been challenged to find new ways to raise funds for our work, to offer quality virtual educational programming, and to stay connected to the local community.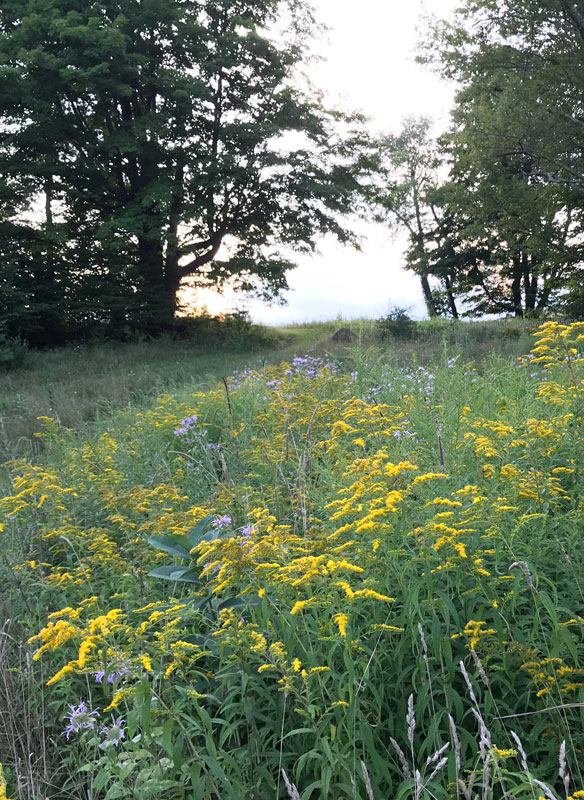 We are deeply grateful to and inspired by the volunteers, members, and friends who have continued to tirelessly support the Conservancy this year. We remain fully committed to protecting the working farms and forests, clean waters, and wildlife habitat of the Upper Delaware River region and offering fun and educational programs for all ages.
While none of us can predict the future, we can all do our part to invest in brighter days ahead.
Your year-end gift to the Conservancy is a gift toward a sustainable future. It is a powerful statement of support for the beautiful outdoor spaces that have provided a deep breath of fresh air or a much-needed moment of peace and solace in a stressful day.
Your contribution to local conservation ensures that those special places will remain, now and for future generations.
Today, I am asking you to invest in the future with a gift of $100 or more. If that is more than you can donate at this time, whatever amount you are able to give will be deeply appreciated. In addition, the CARES Act relief initiative now allows taxpayers to deduct up to $300 of their donations to qualifying organizations like the Conservancy without itemizing deductions.
We look forward to the day we can welcome you to our new Van Scott Nature Reserve and continue exploring and learning outdoors together, but in the meantime, we're working remotely and practicing social distancing to do our part to keep the community safe. Thank you for your continued support and for your investment in a healthy, sustainable future for us all.
From all of us at the Delaware Highlands Conservancy, we wish you a happy, healthy, and safe holiday season and a brighter new year ahead.
Eagle photo by David B. Soete. Van Scott Nature Reserve photo by Louise Washer.