Plan a Visit
During the Winter
Eagle watching on your own can be a rewarding experience. It offers the flexibility to move from one location to another at your own pace.
When visiting our Eagle Observation Areas during the winter season, please help keep yourself and others safe by limiting the number of people inside the viewing blinds at one time, and follow safety recommendations made by Conservancy volunteers. Use caution in snowy or icy conditions.
You can follow our map to the designated viewing areas or download a PDF with GPS coordinates for the viewing locations to plan your own driving tour (see accessibility information below).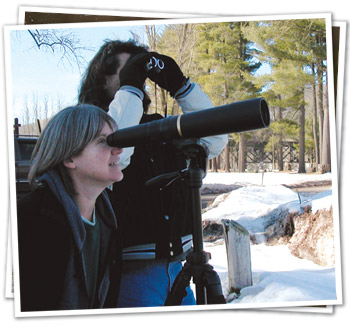 You'll want to dress warmly and in layers and wear waterproof boots. Bring snacks for the time you'll spend in your vehicle, and binoculars if you have them. Birding field guides fill the time between sightings and help you to become more educated about eagles and other birds of our region.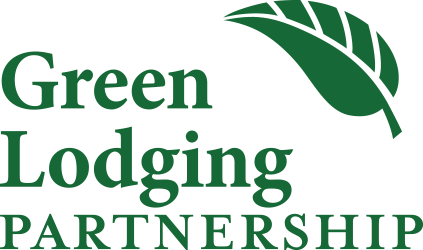 Check out the local hotels and inns listed on our Green Lodging Partnership page to find a great place to stay while you're here. These hotels and their guests directly contribute to the healthy lands and clean waters that support eagles and their habitat in our region.
ACCESSIBILITY AT THE OBSERVATION AREAS
Lackawaxen Boat Launch – This is a flat observation area on the banks of the Lackawaxen River without a blind; rough ground

Ten Mile River – This is another flat observation area without a blind; it can get icy or snowed in as it is not maintained throughout the winter. Gravel terrain.
Mongaup Reservoir – Flat, paved parking lot with a fully accessible ramp to get inside the viewing blind.
Barbara Yeaman/Minisink Observation Area – Gravel parking lot with fully accessible ramp to get inside the viewing blind.

You may also remain inside your vehicle at each of these viewing areas to watch for eagles.
BEFORE YOU HEAD OUT
Review our Eagle Etiquette guide

Check the weather, and don't take unnecessary chances with coming storms.

Check our Facebook page for helpful hints or information from other eagle watchers.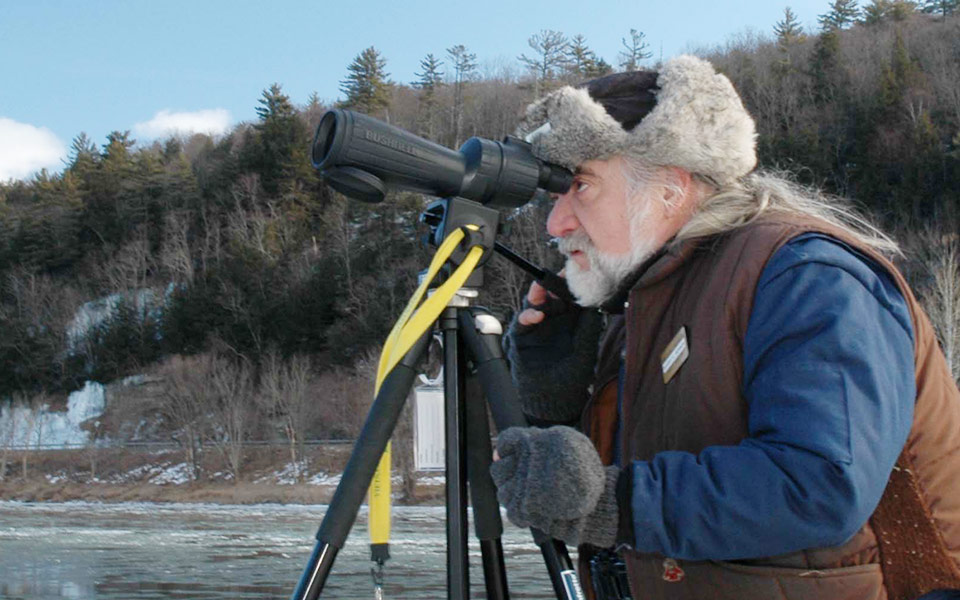 Fact:
Use binoculars and a spotting scope instead of trying to get "a little bit closer." Don't do anything to try to make the eagle fly.