The Delaware Highlands Conservancy has a strong record of conservation success. With your help, we will achieve much more.
---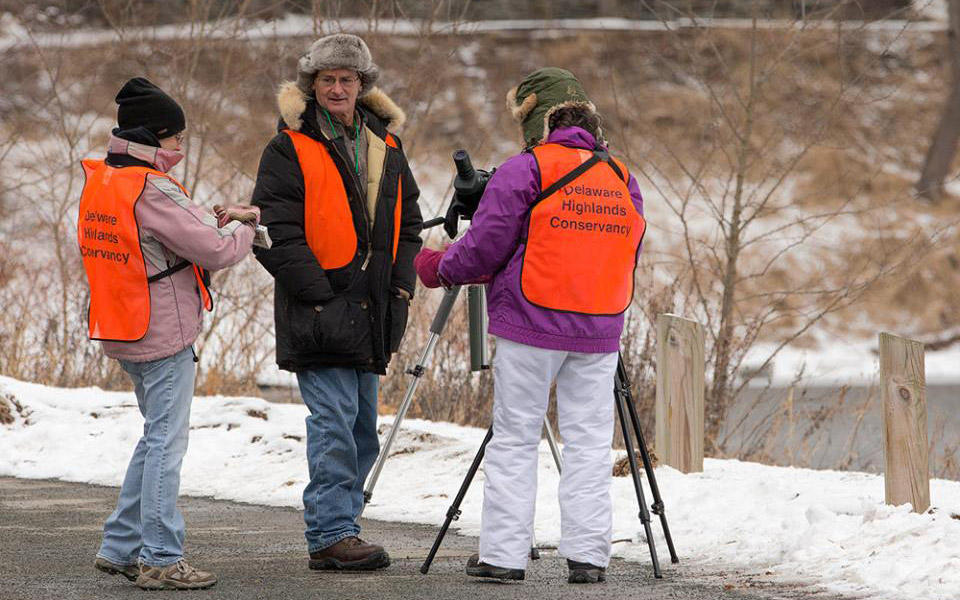 Give of your time
The contribution of your time and effort is vital to our success.
Want to promote events, participate in our monitoring walks, craft grant proposals, participate in the winter Eagle Watch program, drive a fundraising event, or provide general office support?
---

Become a Legacy Leader
Our Legacy Leaders have included the Conservancy in their will or estate plans, or have helped a parent, partner or loved one leave a legacy. We hope you will consider joining them to help ensure that we can carry out our mission into the future.
If you would like to learn more, or if you have already considered us in your estate plans, please contact us at info@delawarehighlands.org or 570-226-3164.
Legacy Leaders
Sue Currier
Patricia Diness
Mary Evans
Susanne Hand & David Kinsey
Susan Hartney
Linda Gearhart
Arnold Friedman
Harold MacGregor (deceased)
Dorothy Merrill (deceased)
Kimberly (Mimi) Raleigh
Richard Snyder (deceased)
Mary Sue Sweeney Price
Brenda Seldin
Shary and Gary Skoloff
Charles Victor Traeger (deceased)
Jonathan Wind
Sigrid Wilshinsky
Barbara Yeaman