The Conservancy has two offices, one in Beach Lake, PA–Conservancy headquarters at the Van Scott Nature Reserve–and one in Barryville, NY. We do our important work with an extremely dedicated staff supported primarily through the generous contributions of our members. Our citizen volunteers contribute significantly to our efforts, helping in the office, at events, and with monitoring our conservation easements.
Conservancy efforts are focused in three main places:
A conservation easement is a voluntary but legally binding agreement between a landowner and a land trust to conserve a property's natural values. The owner retains title to the land and continues to live on the land and to use it within the terms of the easement. A landowner can still sell the land or pass it to heirs. Subsequent owners are also bound by the terms of the easement.
The Conservancy works with willing landowners who want to assure that their lands are protected now and for the future, regardless of who owns the property. Once a property is protected with an easement, the Conservancy visits that property yearly to ensure the terms of the easement are met. The Conservancy is responsible for ensuring the easement terms are met, forever.
Famous conservationist Aldo Leopold once wrote, "When we see land as a community to which we belong we may begin to use it with love and respect." The Conservancy's educational and recreational events are opportunities to learn about the Upper Delaware River region.
We seek to foster a community connection for residents and visitors to the lands and waters that are our home and to the wildlife and plant life that share this region as well. Our workshops also offer practical information for landowners interested in protecting their land with a conservation easement and/or learning more about good stewardship practices.
Partnerships & Special Initiatives
The Conservancy is involved in exciting partnerships and initiatives that help us to connect to more and more people in our regional community and in turn to connect people to each other and the land.
We partner with governmental organizations like the Pike County Conservation District and non-profit organizations like Catskill Mountainkeeper on projects that contribute to sustaining healthy and abundant natural resources and that promote connections between people and the land.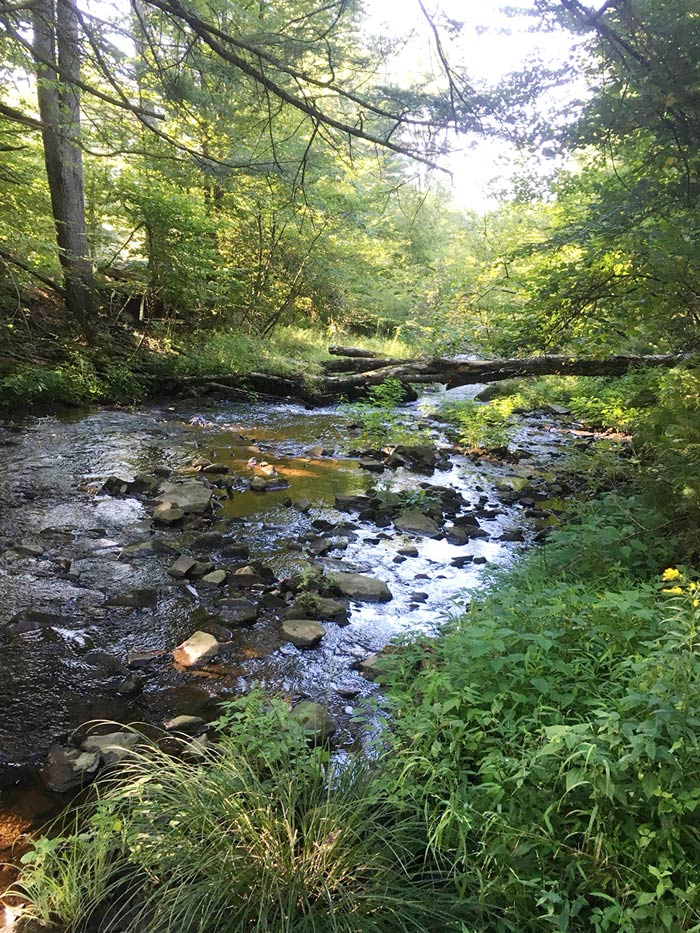 Fact:
Our Upper Delaware River region helps to provide clean drinking water to more than 15 million people.
Eventually, all things merge into one, and a river runs through it.
– Norman Maclean
Related Info:
Save
Save
Save