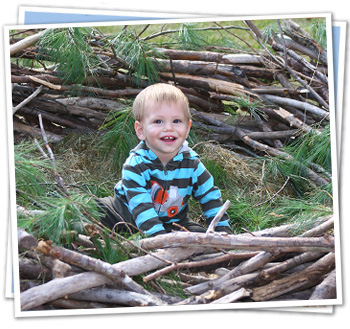 An eagle's nest is just as amazing to see as an eagle. The nest is a large structure, often located high in a large, live white pine tree near water. It is reused and added to each year, often becoming eight or more feet deep, six feet across and weighing hundreds of pounds.
If a nest tree falls or a strong wind blows a nest down, the pair usually rebuilds at or near the site within a few weeks if it is near breeding season. Once a pair selects a nesting territory, it is used for the rest of their lives.
It is especially important to practice Eagle Etiquette if you see an eagle's nest.
Young eagles are easily disturbed, and causing them to fledge prematurely could cause injury or death of an eaglet that is not yet able to fly. It is best to stay at least 1,000 feet from a nest and to use binoculars or scopes to view. Always respect restricted zones, nesting areas, and private property.
Learn more about nests… Resident Eagles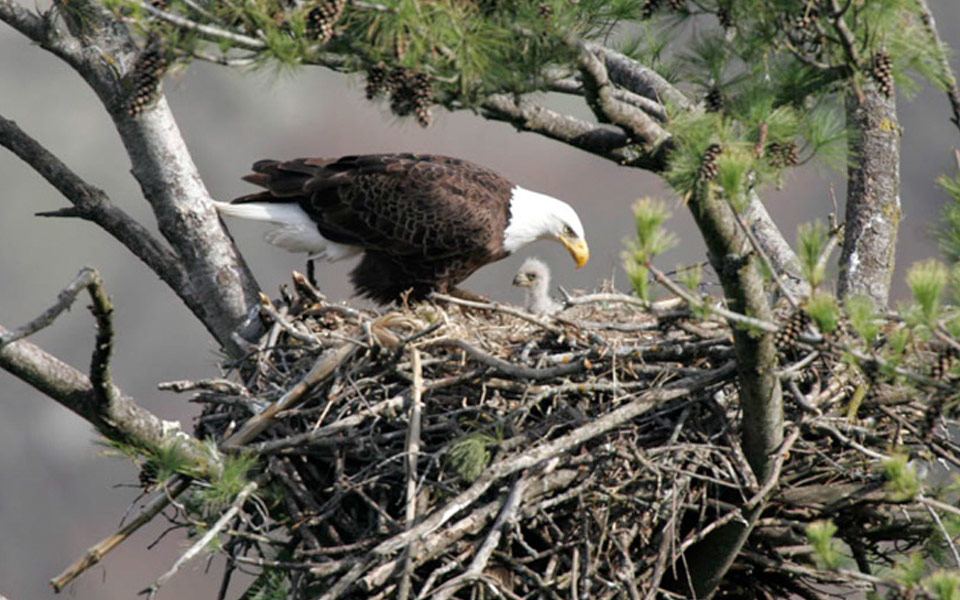 Extend your Stay at one of our Green Lodging Partners
Check out the local hotels and inns listed on our Green Lodging Partnership page to find a great place to stay while you're here. These hotels and their guests directly contribute to the healthy lands and clean waters that support eagles and their habitat in our region.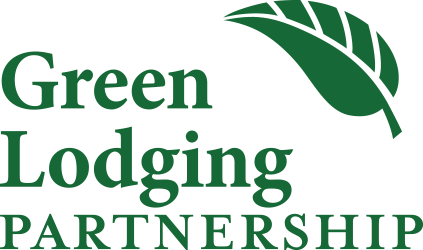 Save
Save
Save
Save
Save