The Marcellus Shale formation runs from West Virginia to Ohio and underlies the Upper Delaware River region where the Delaware Highlands Conservancy focuses its land protection efforts. The natural gas in deep shale of the Marcellus can be accessed with a horizontal drilling process called hydraulic fracturing or fracking.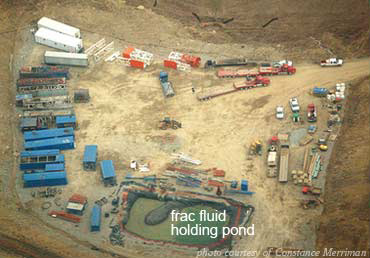 The Conservancy recognizes that fracking for natural gas is not compatible with our conservation mission and goals for healthy lands, clean waters, and locally sustainable economies.
As our communities wrestle with fracking and its associated infrastructure, we must continue to carry out our mission to protect the lands and waters that contribute to Upper Delaware River region's special character and quality of life. As a result, we have adopted a set of natural gas guidelines to inform our land protection efforts.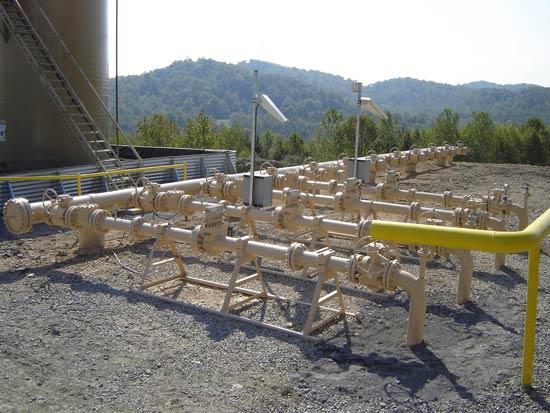 Update: February 25, 2021
The Delaware River Basin Commission votes to permanently ban hydraulic fracturing within the Delaware River basin.
Update: December 18, 2014
New York Governor Andrew Cuomo announced on December 18, 2014 his intention to ban the process of hydraulic fracturing in the state of New York, following the results of a study conducted over more than six years by state Health Commissioner Howard Zucker which cited "significant public health risks" and concerns over water contamination and air pollution.
NYS Department of Health review of High Volume Hydraulic Fracturing for Shale Gas Development

Protected Properties in the Conservancy's Four County Region
The Conservancy put much thought and deliberation into these guidelines. They represent a rational and a principled response to the threat our region faces.
The Conservancy is a nationally accredited land trust and approved by the Better Business Bureau's Division of Charitable Organizations. We have created this space on our site to be fully transparent with our members and supporters in our land protection efforts that are impacted by natural gas.
Alternatives to Natural Gas Extraction in Our Region
YOU Can Promote Sound Conservation Values in Our Region
The Conservancy promotes the extraordinary value of the region's working farms and forests, natural spaces, and clean waters through education, partnerships, and publications, as well as through our land protection efforts. We connect communities to the lands and waters that sustain all of us and communicate the necessity of protecting them now and for the future.
Leadership, education, and outreach are our strongest tools. When communities are educated and actively invested in the health of the lands and cleanliness of the water where they live, work, and play, they protect those natural assets. They support locally sustainable economies that provide clean and sustainable jobs, and they support government and community leaders who share their conservation vision and values.

Read the stories of landowners who have chosen to protect their lands for themselves and for future generations.
Support us and spread the word.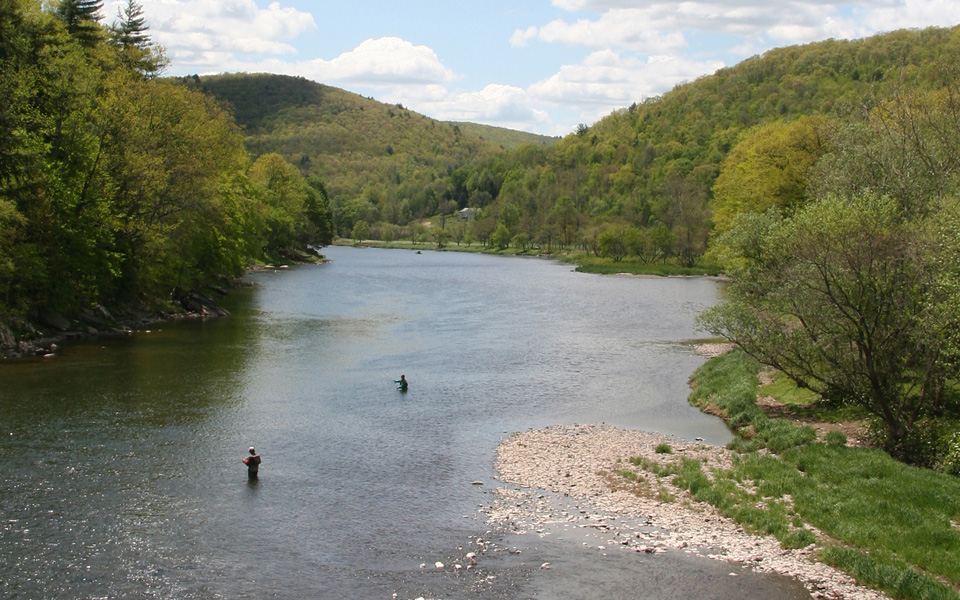 Fact:
Our Upper Delaware River region helps to provide clean drinking water to more than 15 million people.

Specific Natural Gas Issues
Conservancy's Natural Gas Guidelines
Comments to FERC on Cummins Hill
Comment to PSC on Cumulative Pipeline Impacts
Comment to NYS DEC on Draft Regulations on Proposed High-Volume Hydraulic Fracturing