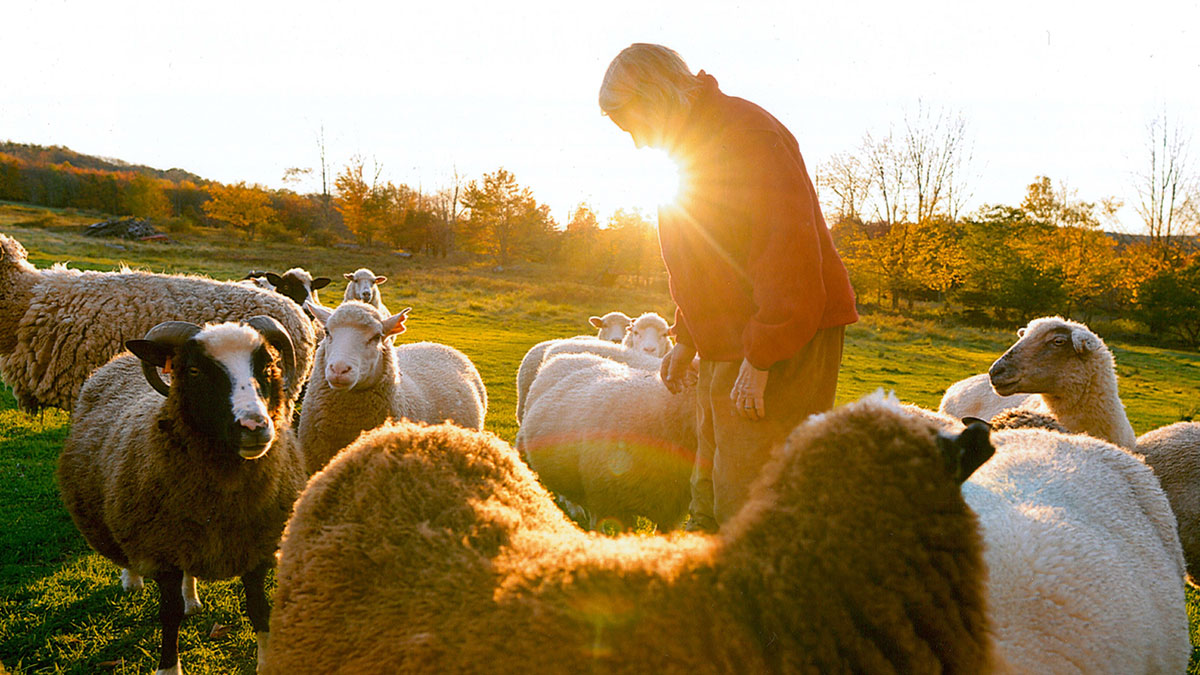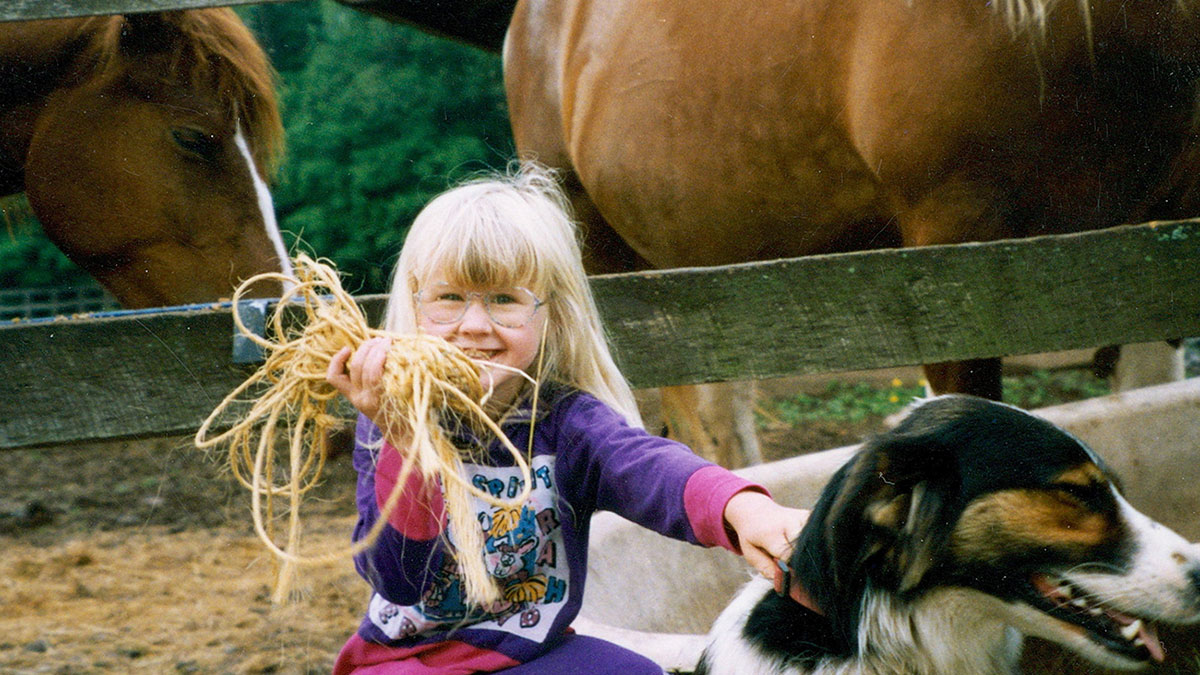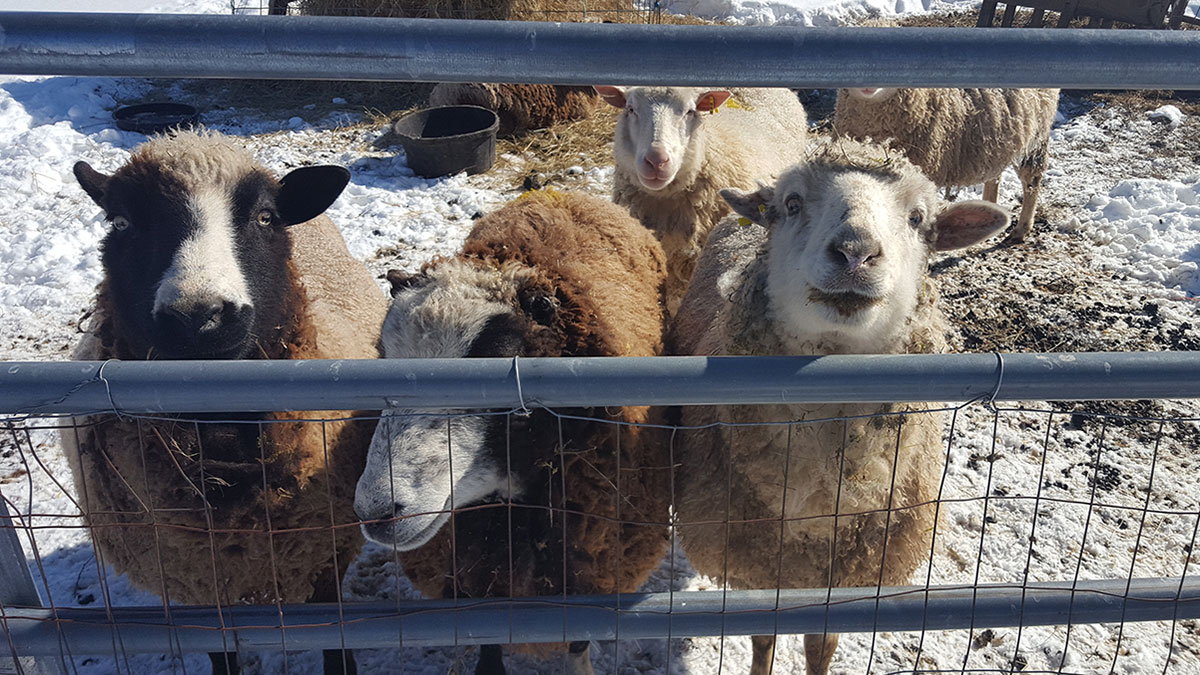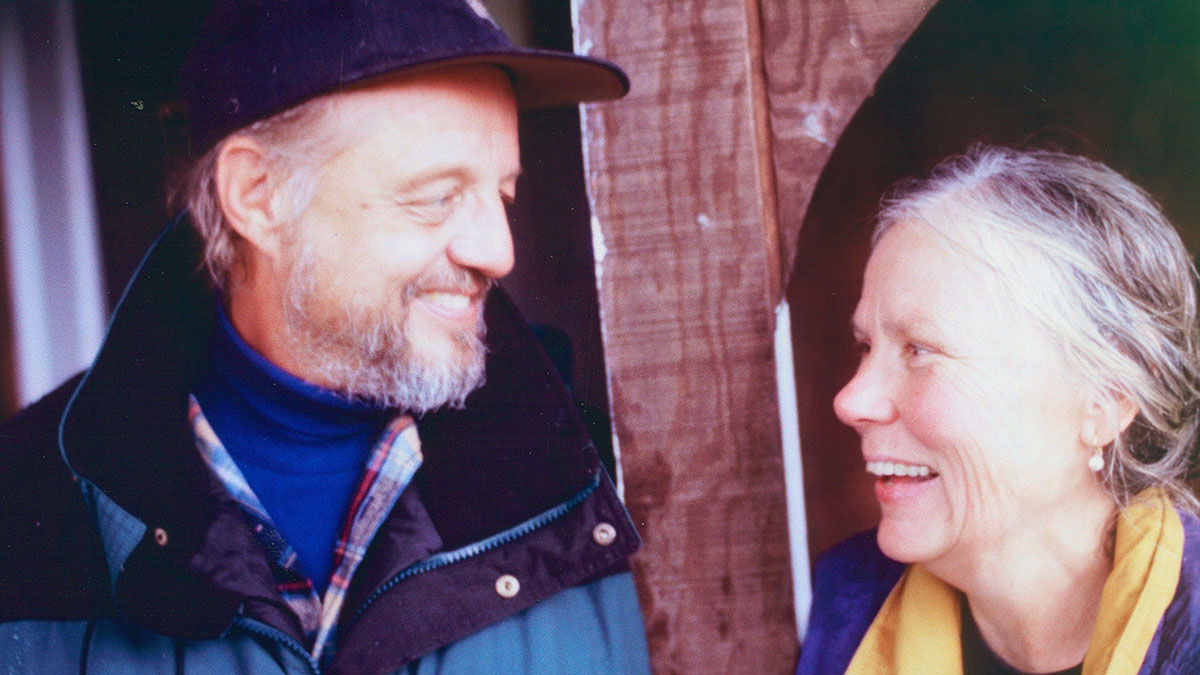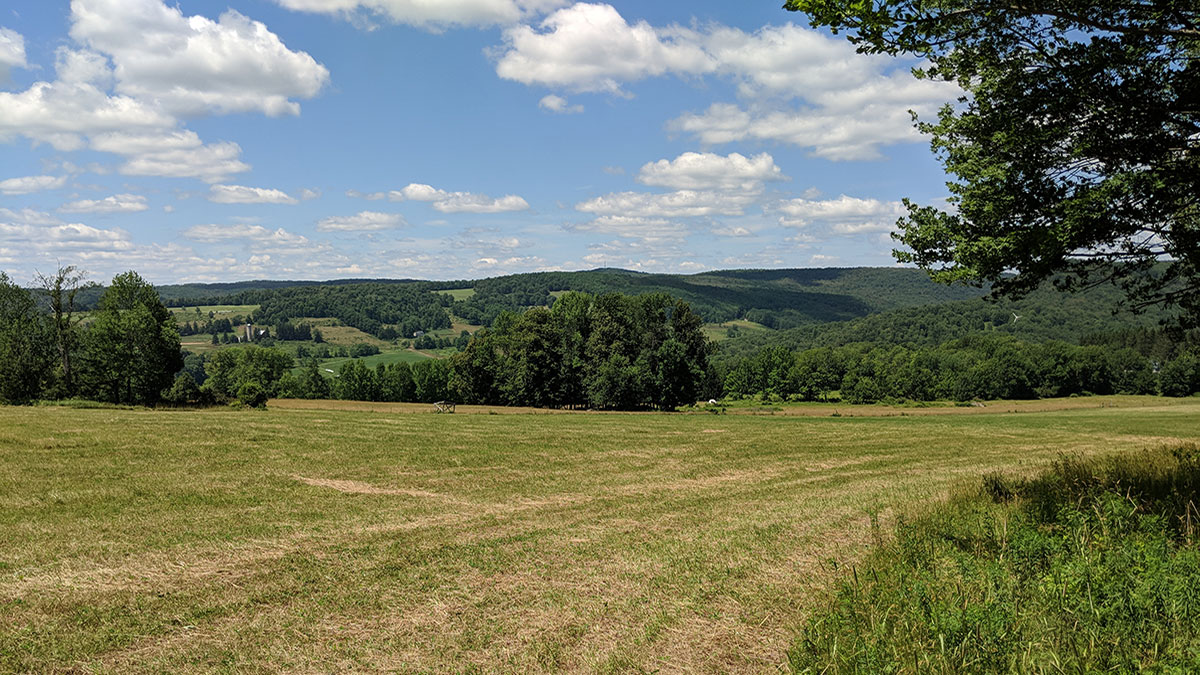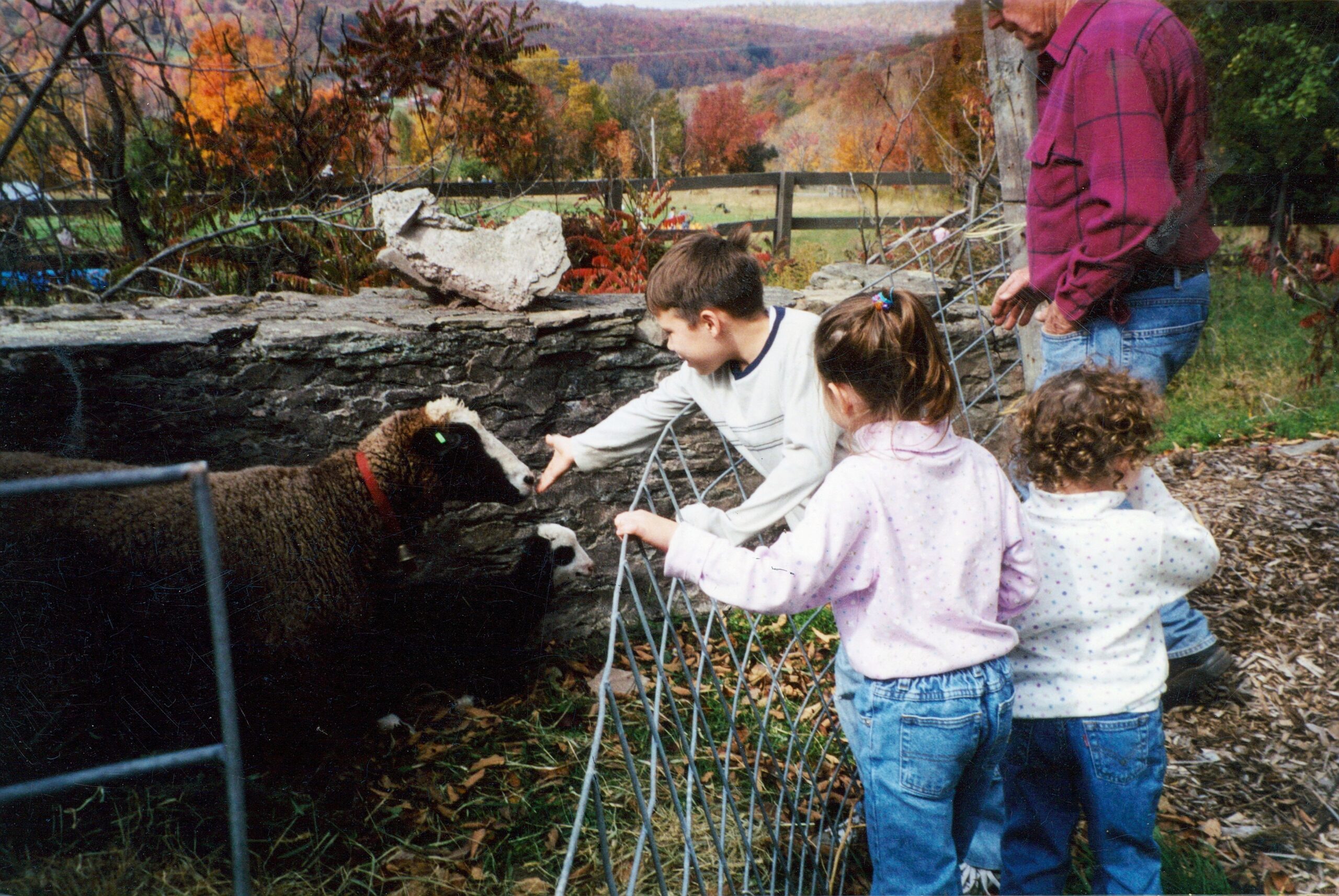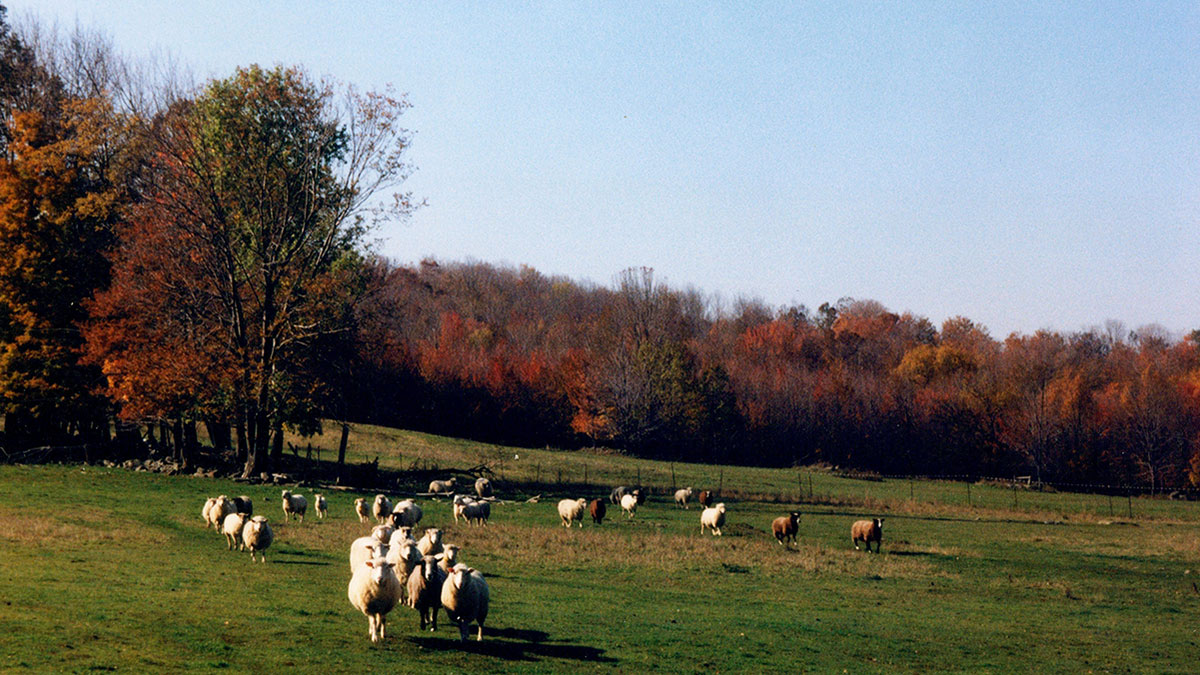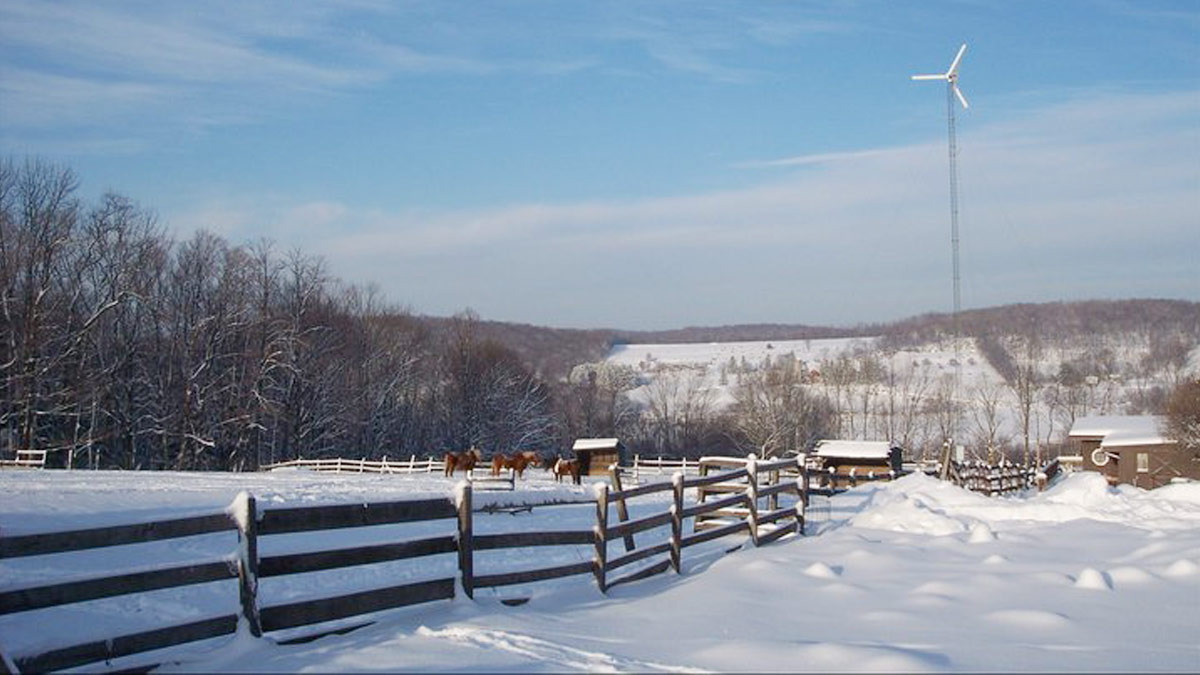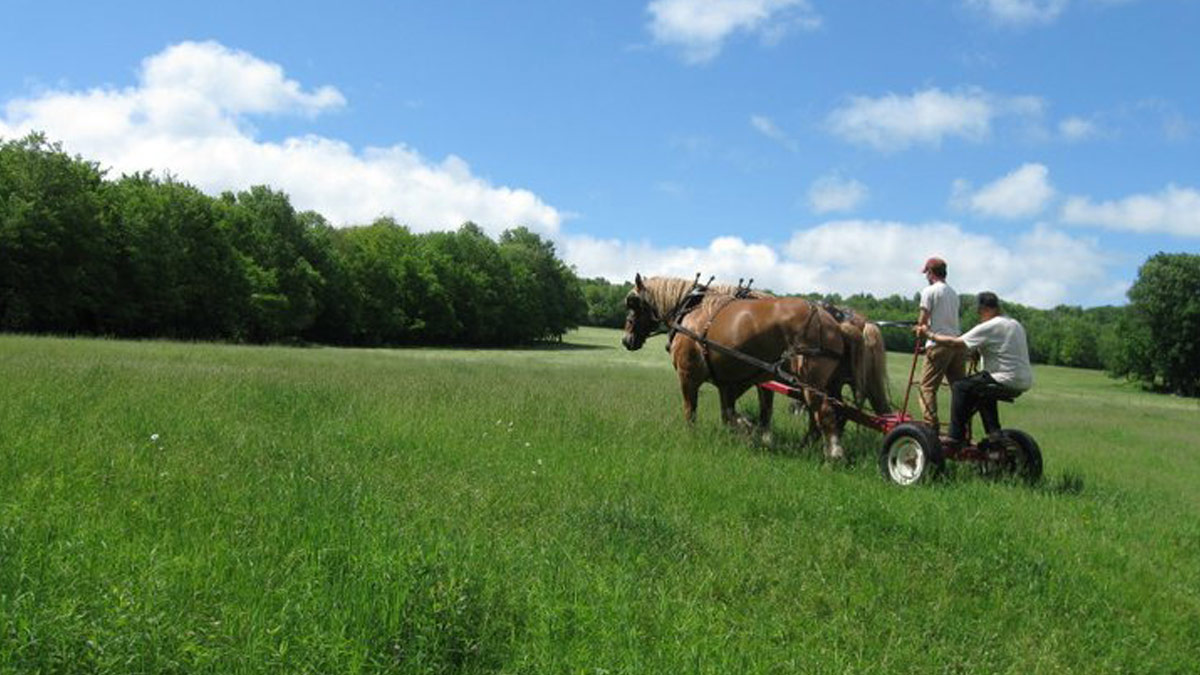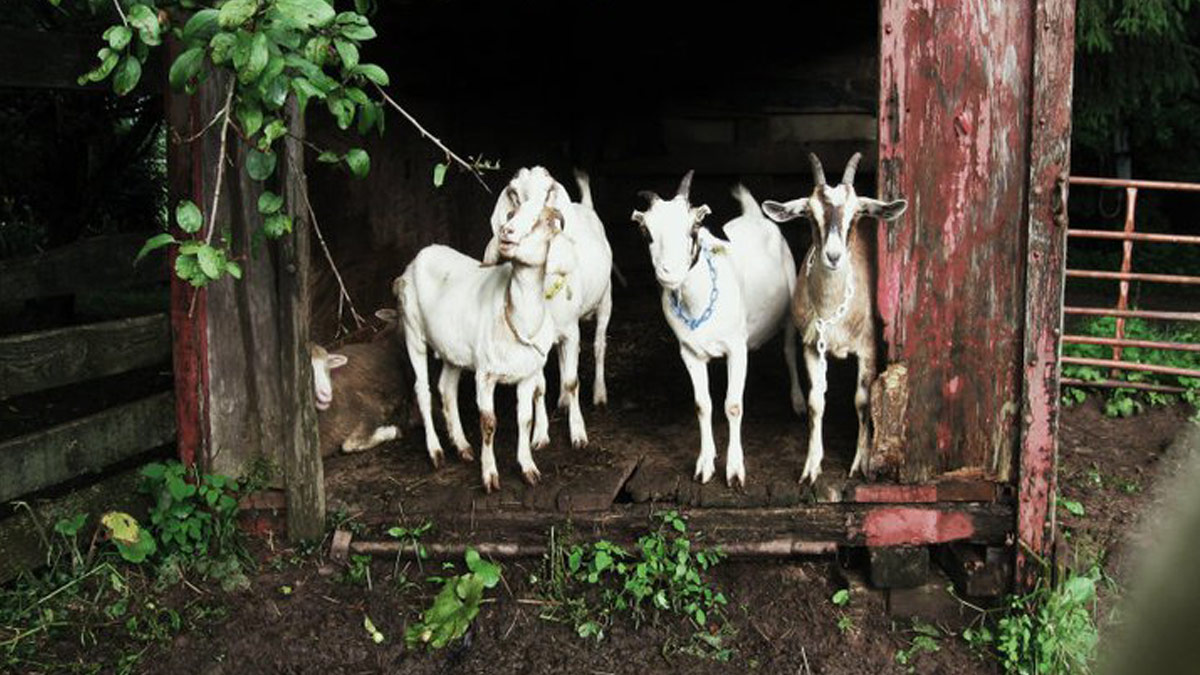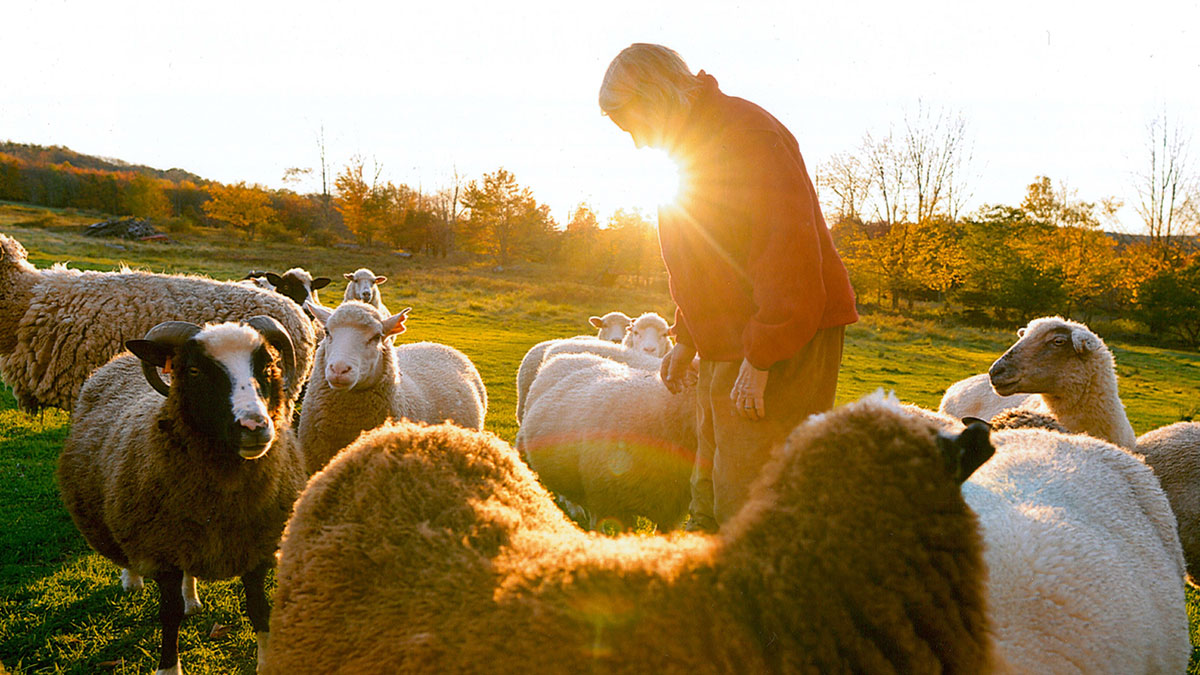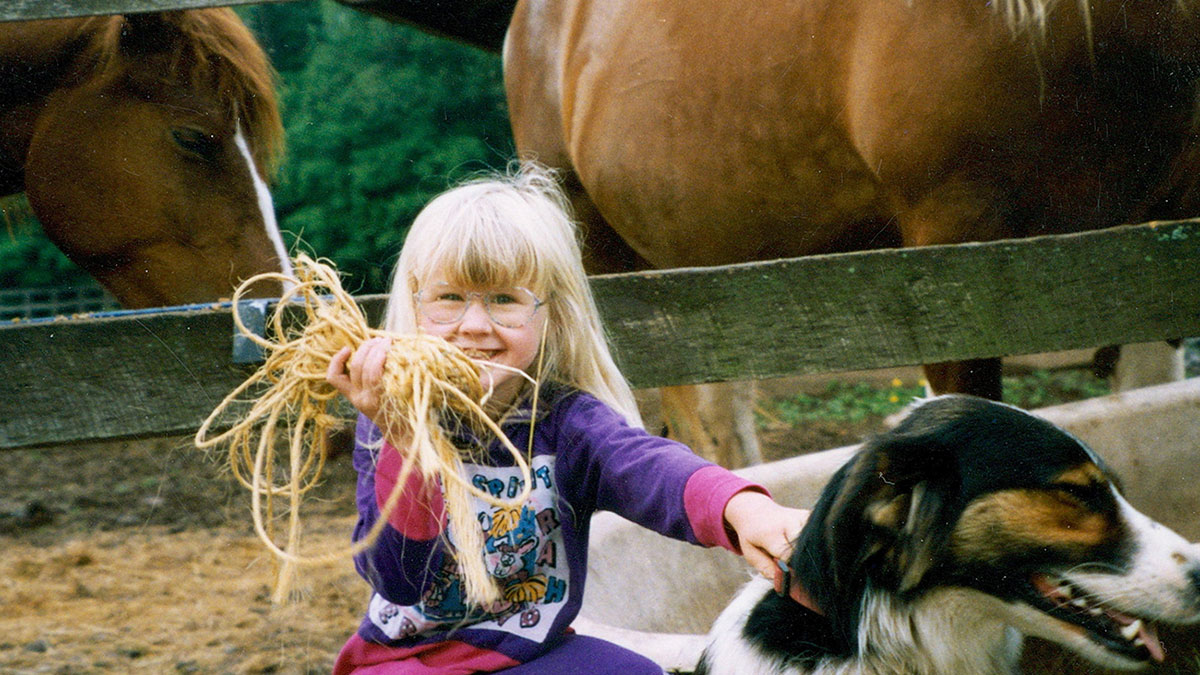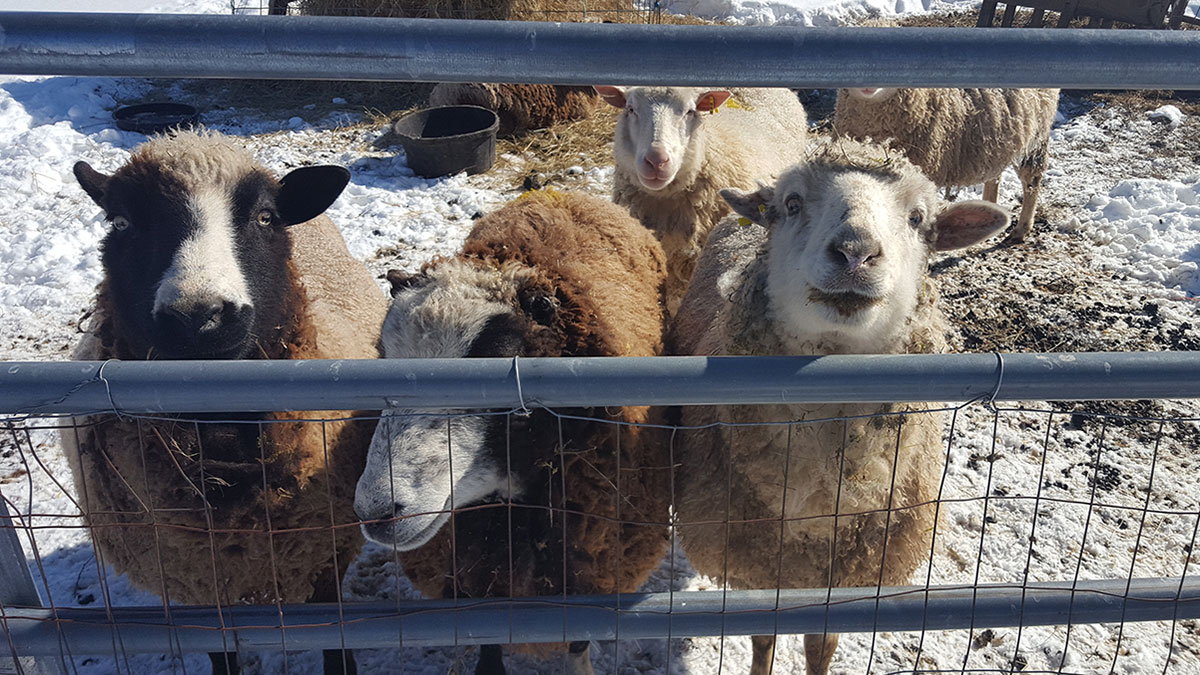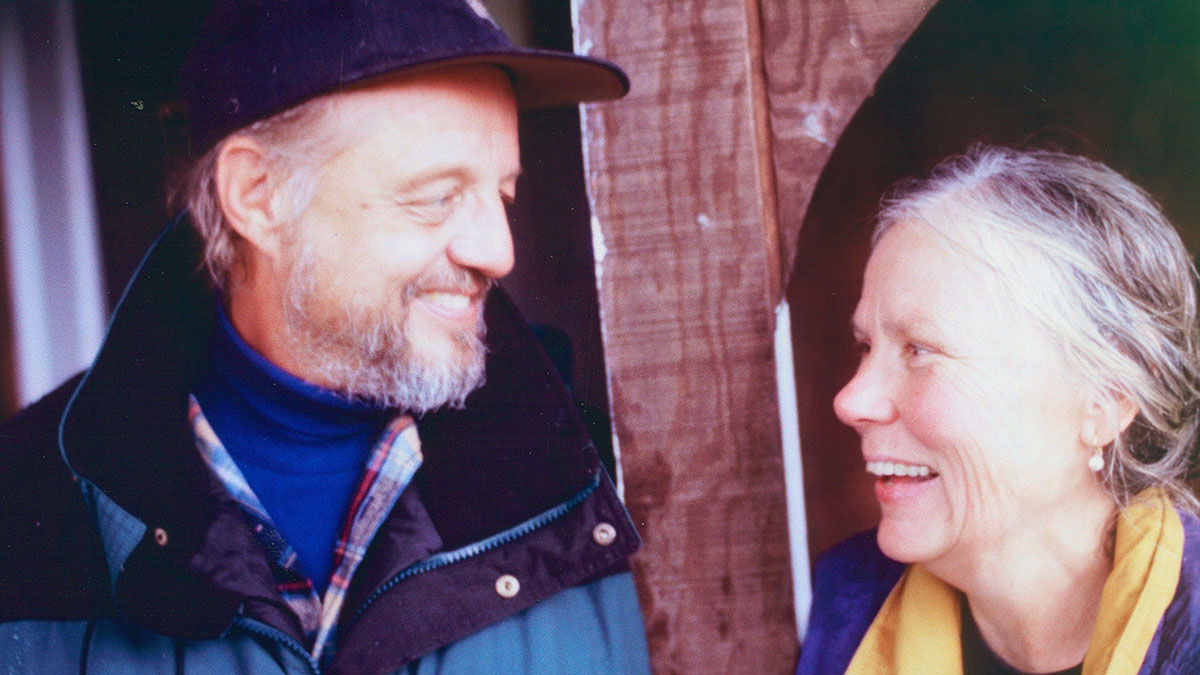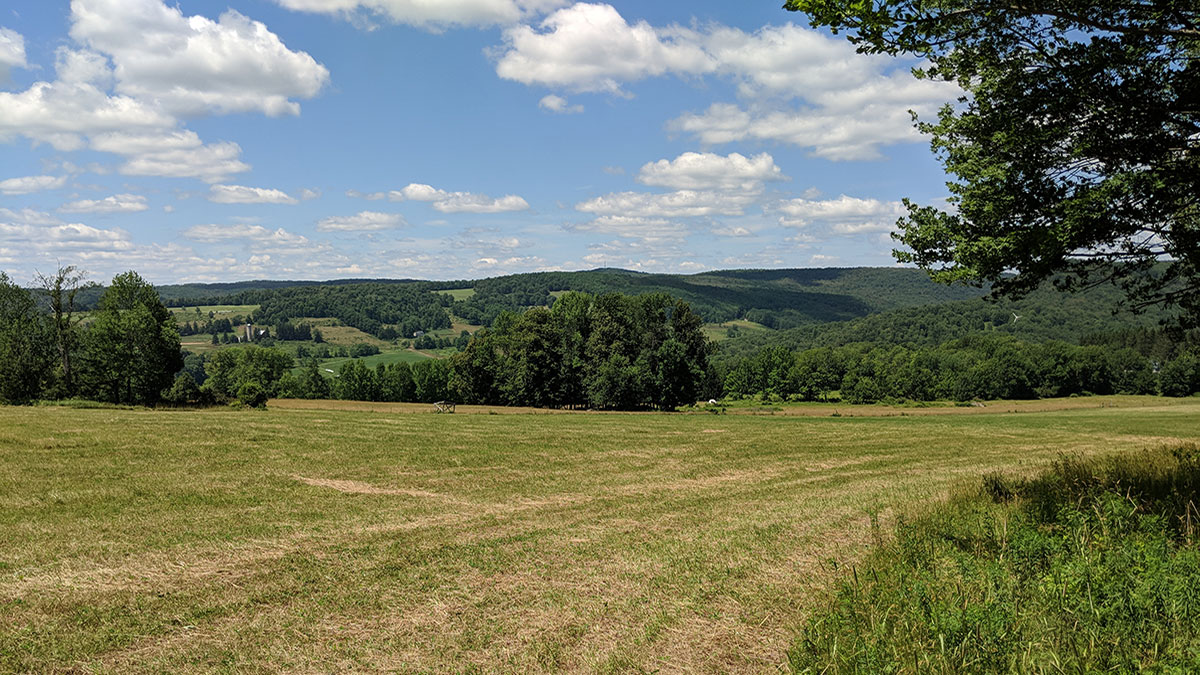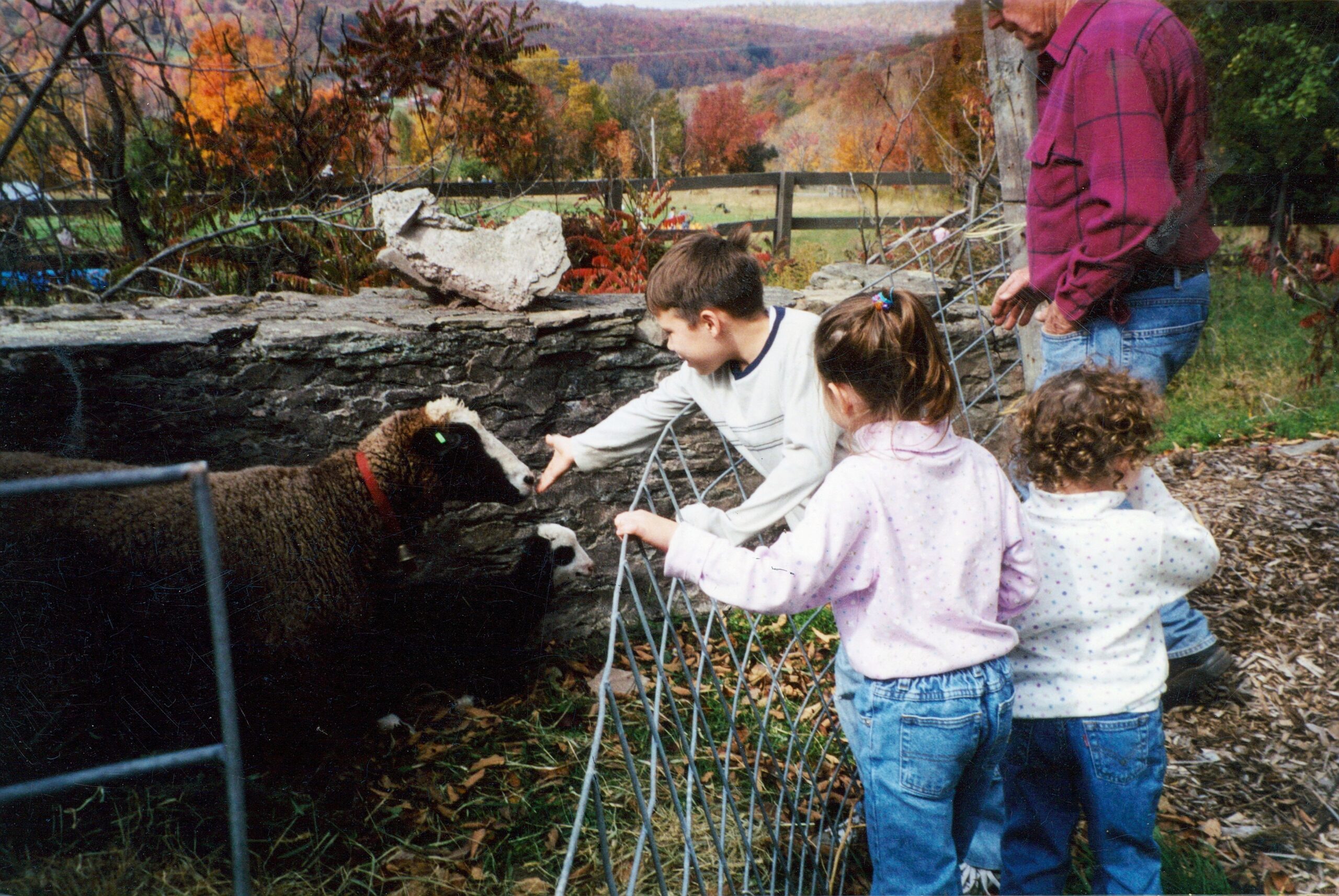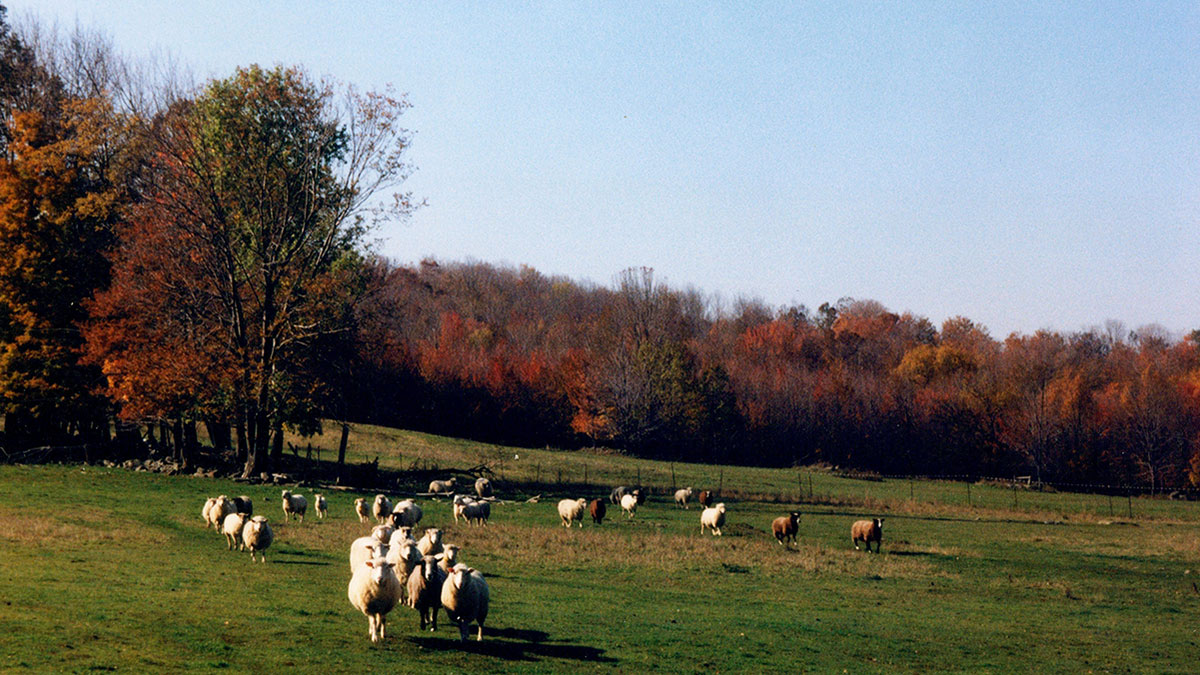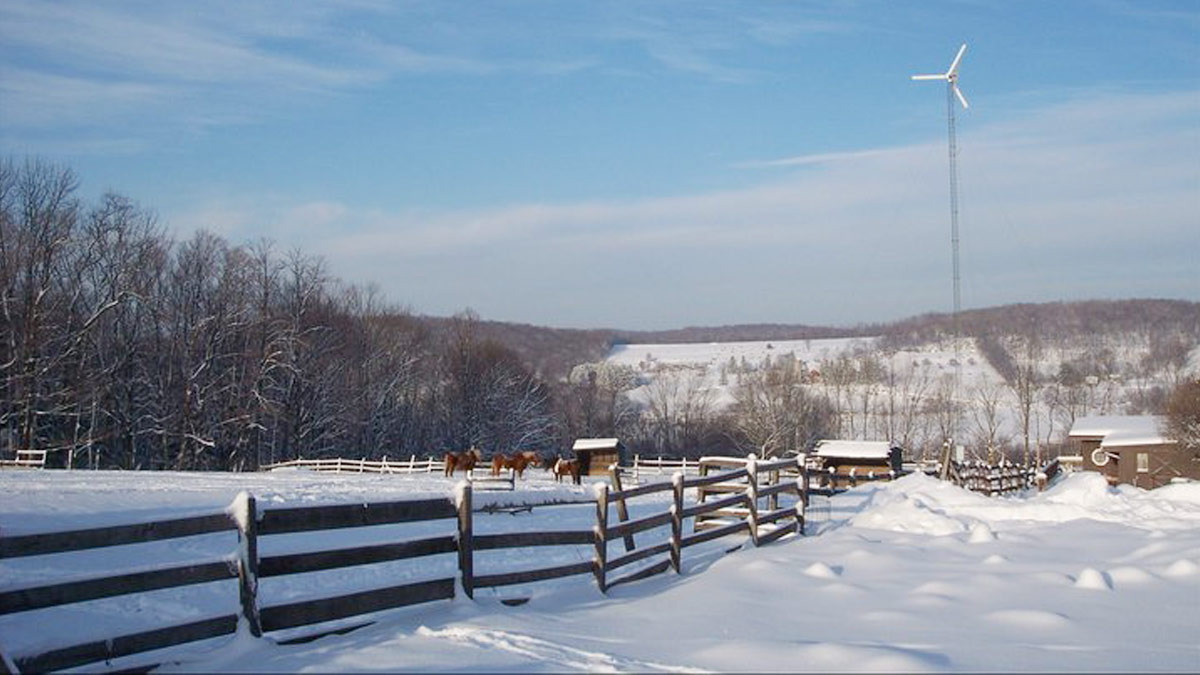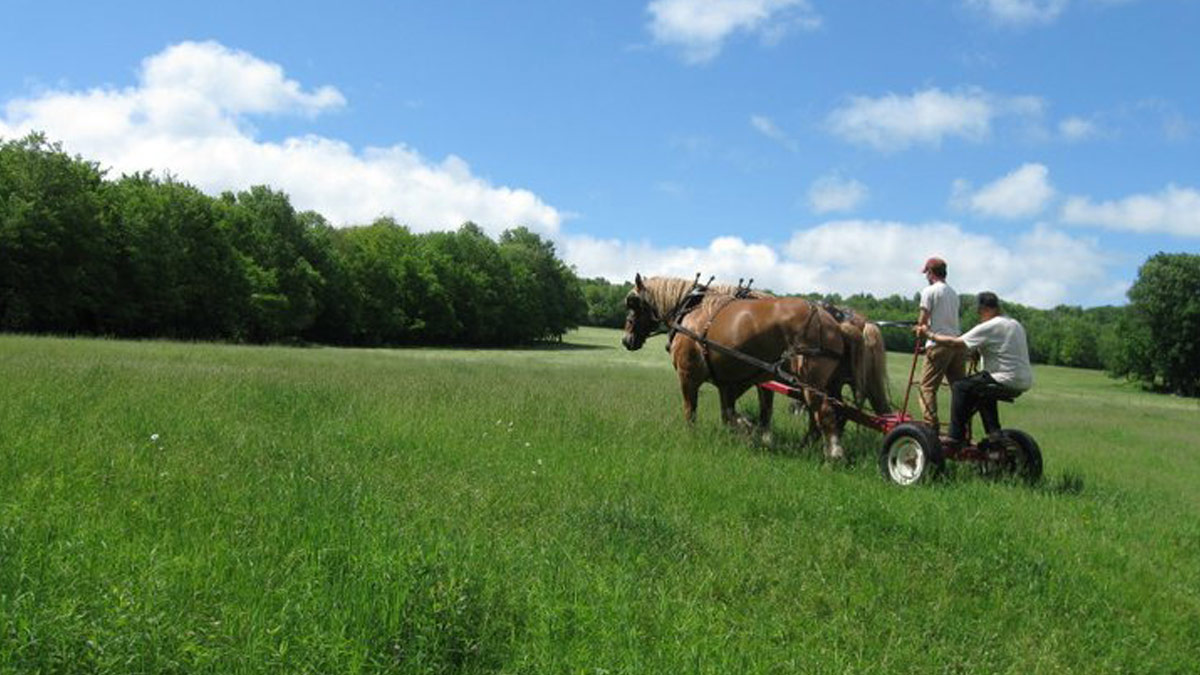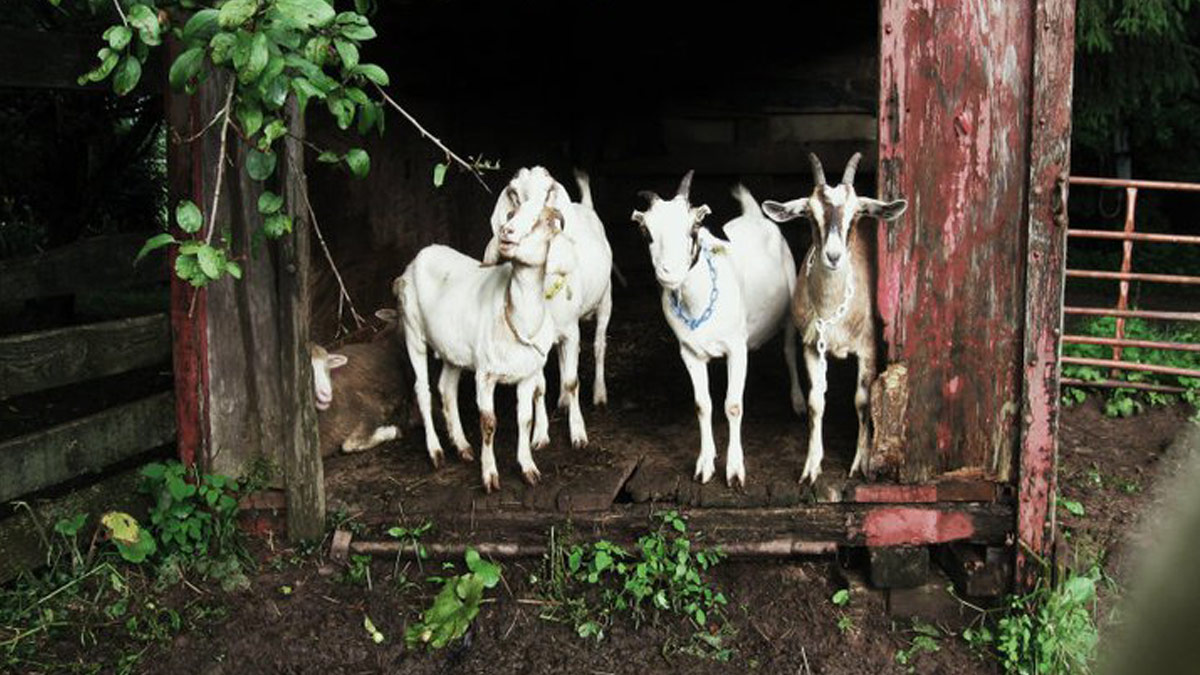 Sustainability, Community, and Friendship: The Legacy of Apple Pond Farm
Conserved:
2020
State:
NY
County:
Sullivan
Acres:
81
Since 1865, the 81-acre Apple Pond Farm in Callicoon Center, Sullivan County, NY has been an active farm and a cornerstone of the local community. For landowners Sonja Hedlund and Dick Riseling, it is their home of forty-seven years, their sustainable community business, and a place for people from all over the world to come together as strangers and to leave as friends.
Dick and Sonja have owned and cared for their land since 1973 when they lived in a small camper on a seven-acre parcel. When they began raising draft horses, they purchased the adjacent property, a former dairy farm with a house and barns, and began to actively cultivate the land. Over the years, they produced a variety of vegetables, fruits, and meat products including sheep, goats, chickens, and turkeys. Warmblood and draft horses were bred at the farm and many were used in the fields, woods, and hotel livery services.
In 2003, energy efficiency and renewable energy generation became a major focus at the farm, resulting in the production of 95% of their electricity and hot water via wind and solar systems. They began offering agricultural, ecological, and renewable energy tours, classes, and workshops that were attended by thousands of people from twenty-seven countries.
Through a live-in apprenticeship program, Dick and Sonja also hosted more than 300 individuals who spent a few months to a few years exploring and learning about the businesses of organic farming, sustainable agriculture, and renewable energy. Many went on to form businesses of their own or are now farmers or employed in food-related or renewable energy positions in municipalities, universities, or sustainable commercial enterprises.
"For us, that exchange with people who are twenty to thirty years younger than us was delightful: we had meals together, we attended conferences together, and we are still in touch with many of them," says Sonja. "They were coming here to learn from us, but we always learned so much from them—we cooked with them, we sang with them, they helped us learn new technology and get the message out about the farm. Having strangers come here to stay has always been an opportunity for communication and friendship."
It has always been equally important to Dick and Sonja that Apple Pond Farm would remain viable and affordable for the next generation of farmers. According to Dick, "I believe farming is the greatest achievement of the human species, but it's not faring well anymore, and they're not making land anymore. It's the mandate of our lives to preserve this land so it has the chance to sustain an opportunity for the next people who come to live here—who are supported and nourished by this farm, formed and reformed by this farm."
For Sonja, another major concern was development pressure in Sullivan County. As more and more people relocate from urban areas, Apple Pond Farm was facing increased pressure for subdivision of the property into smaller lots for individual homes—and with that development, the loss of the fields, meadows, and woods.
It was these concerns and their vision for the future that led Dick and Sonja to work with the Delaware Highlands Conservancy to place a conservation easement on the farm. The conservation easement will protect the property from development and subdivision and will ensure that the land will forever remain affordable and viable as a farm.
"This location is very close to the metro region, and this farm could produce a lot more food products than we have ever been able to," Sonja explains. "We want to make sure this land is available for farming, and we're hoping that the people who come to take over the farm will have a big vision for how it can be of service to the community."
"Farms cannot survive without the community, and the community cannot survive without the farm," Dick added. "We're focusing on farming and renewable energy as the future—we're looking for institutions, nonprofits, and universities to come here to help it realize even more of a public purpose. We think farms are the most important place for wisdom."
With the land protection agreement in place, Dick and Sonja are looking forward to finding the next generation of people who will steward and care for the land, and they welcome inquiries about the property.
For generations, Apple Pond Farm has been an important part of our shared local history and a prominent fixture in the local community. Thanks to Dick and Sonja's foresight in protecting the farm, it will remain that way for generations to come.
Funding to protect Apple Pond Farm was provided by Natural Resource Conservation Service (NRCS)'s Delaware River Watershed Working Lands Regional Conservation Partnership Program, a collaborative conservation initiative. This funding comes from the initiative's Agricultural Conservation Easement Program (ACEP). Funding was also provided by the New York State Conservation Partnership Program (NYSCPP) and New York's Environmental Protection Fund. The NYSCPP is administered by the Land Trust Alliance, in coordination with the state Department of Environmental Conservation.
In addition, the conservation easement was supported by the Delaware Highlands Conservancy Land Protection Fund and the generous donations of individuals who wished to see this special farm protected forever.