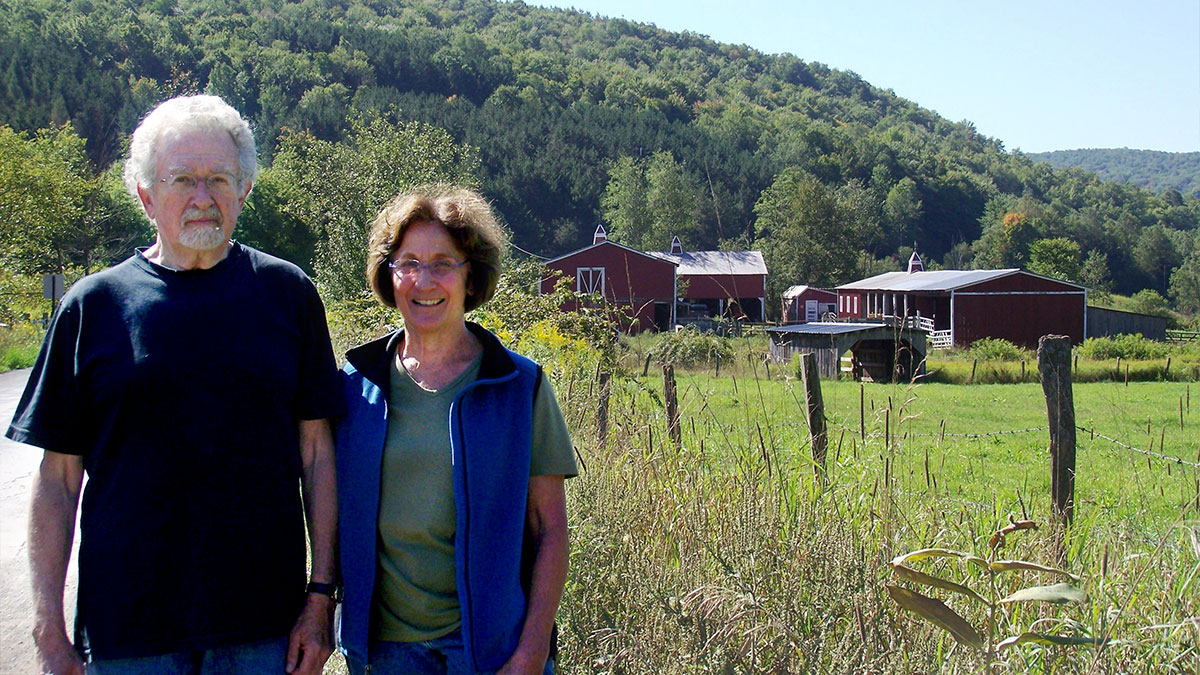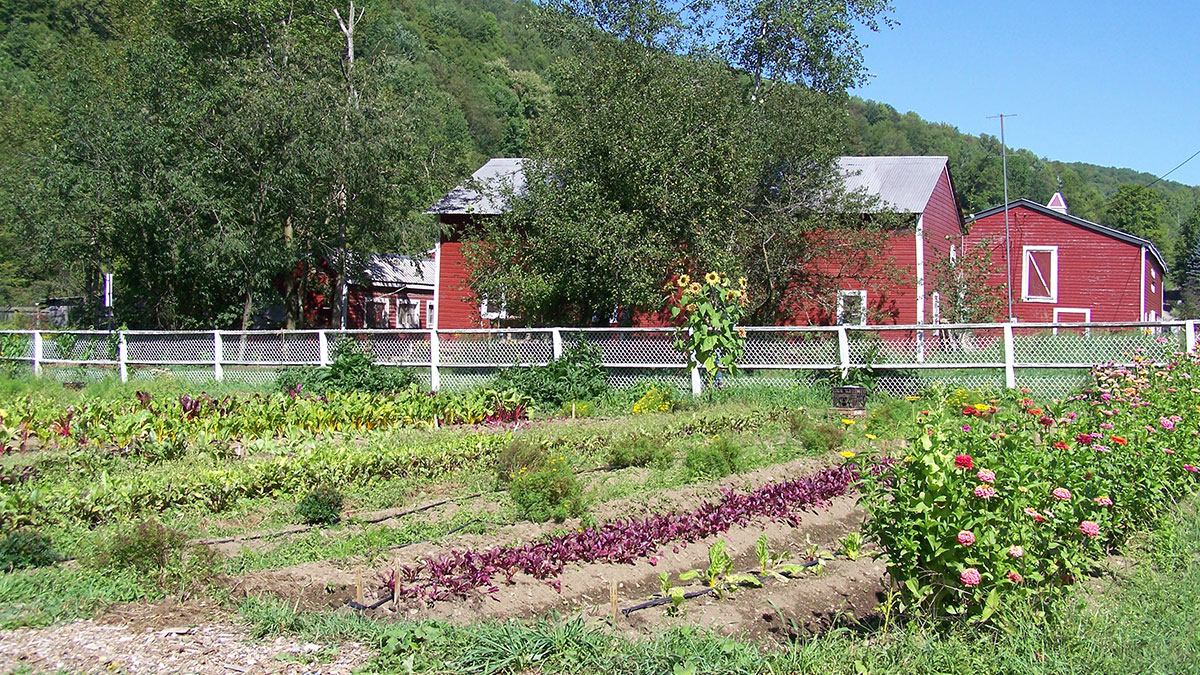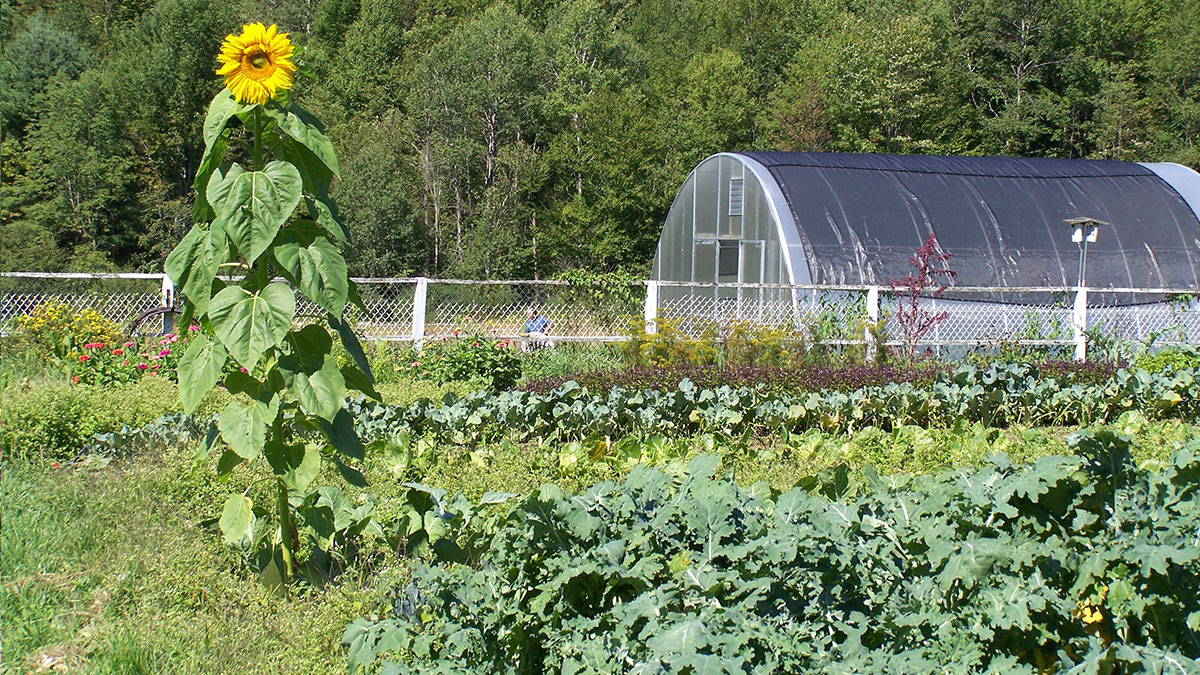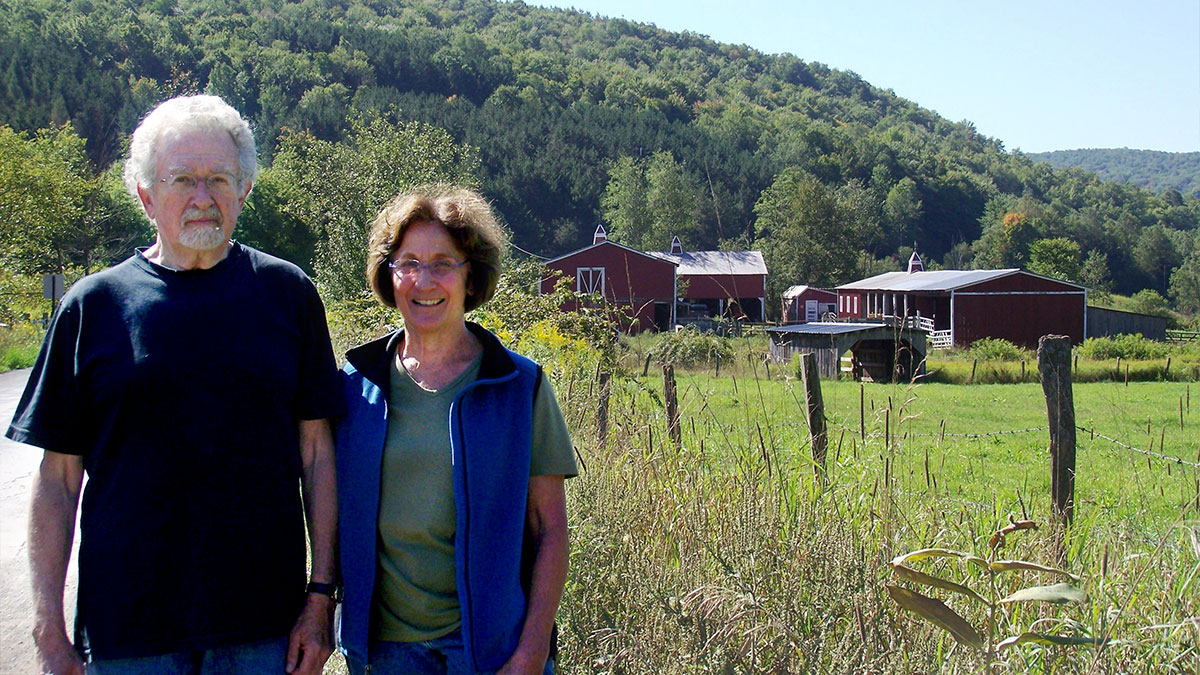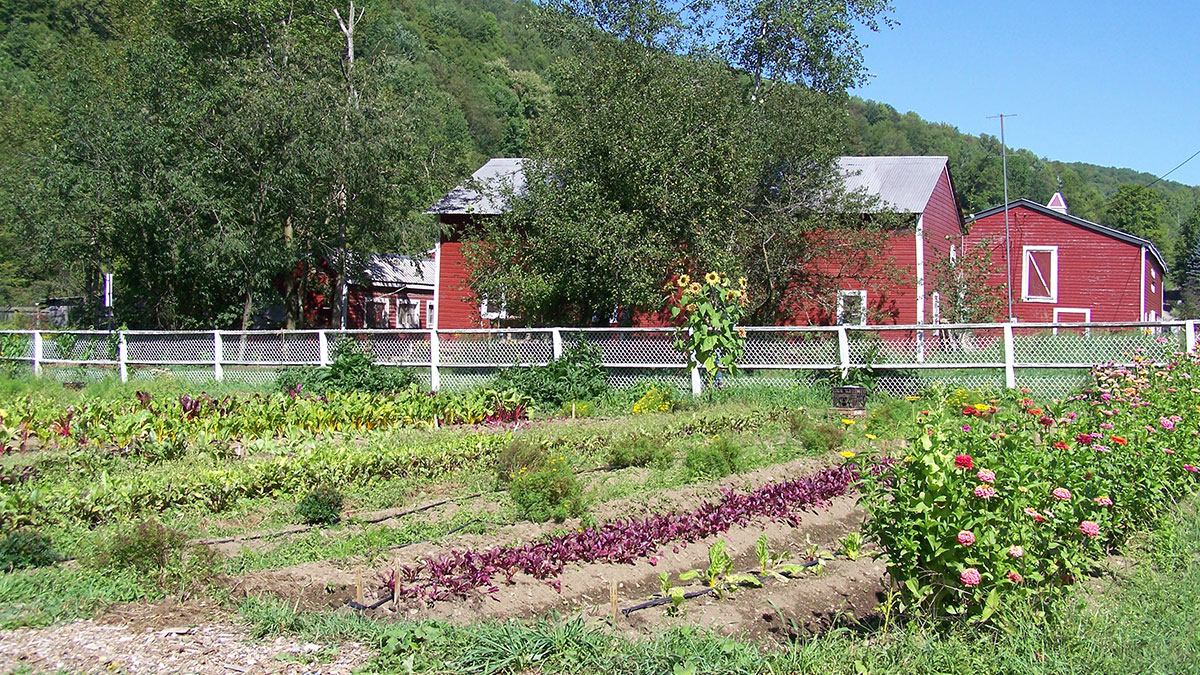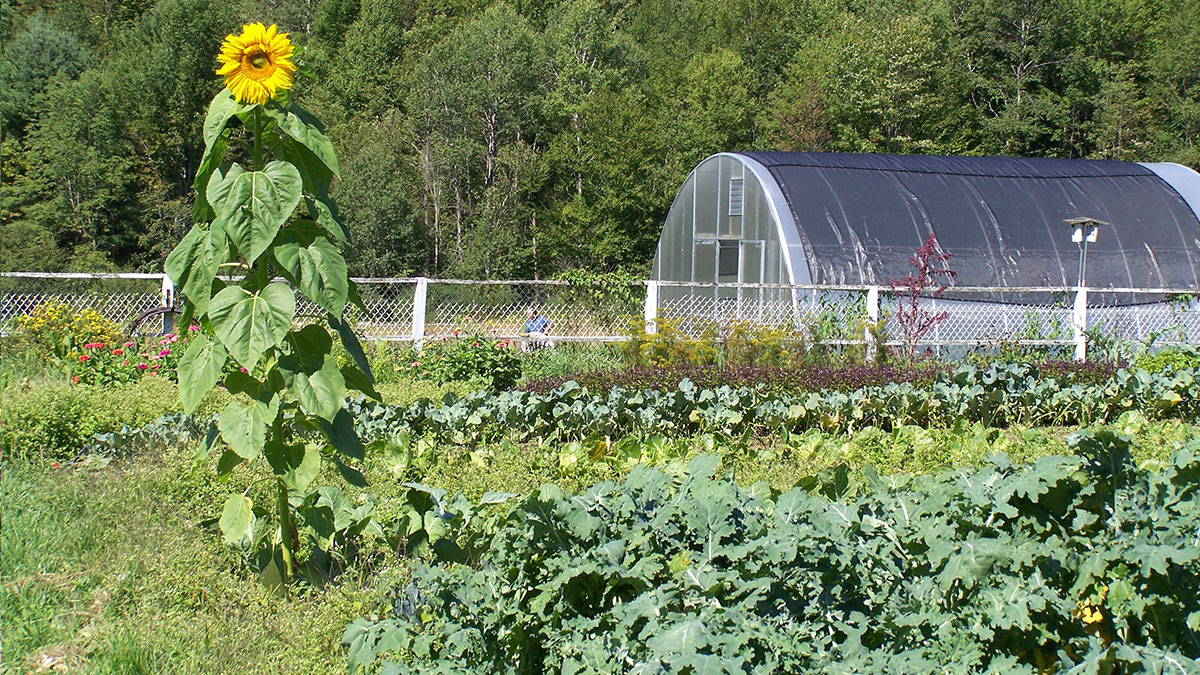 From Camping to Organic Farming
Conserved:
2007
State:
NY
County:
Susquehanna
Acres:
nearly 300
Access:
Private
In the late 1960s, when Gary and Shary Skoloff fell in love with a wild tract of land in northern Susquehanna County, PA, little did they dream that they would one day protect their 200 acres, plus an adjacent tract they acquired in New York State, from subdivision or development.
In winter 1968, they saw an ad in an NJ newspaper for a farm in a remote corner of northern PA and decided to take a look. The young couple, their 10-month-old baby in tow, came north to hike and camp, looking for an acre of land away from crowded campgrounds with "bumper-to-bumper tents." They fell in love with what they found (and decided to buy): 200 acres of farm and woodlands. "It was only 200 times the size we could afford!" says Shary.
The Skoloffs agree that a local man they encountered when they went back to hike some of the land, after their initial look with the realtor, was the one who really "sold them" on buying. Red Cook, the last man to take bluestone out of the local quarry by horse and wagon, took them on a three-hour hike around the snow-covered property, telling them the history of the area, and "just basically got us so excited," says Shary, that Gary called the realtor the next morning and said, "We'll take it!" "And we hadn't even figured out how we'd make the down payment," laughs Shary.
The first three years they lived in a tent whenever they visited the land, and in 1971 they built a modest log cabin, realizing they wanted to spend time there year-round. Almost immediately, they began to develop the potential of the land. The first spring, when they saw how brown and overgrown the fields were, "we decided to get some 'living lawnmowers,'" explains Shary. "We got a few head of cattle and hired someone to live in the old farmhouse and take care of them." Shortly afterward they added some chickens and began to produce eggs.
The garden "evolved" from a small family garden for just the Skoloffs and the people they employed. As they produced a little more, a woman Shary knew at a health food store in New Jersey asked if they could bring her some eggs and vegetables. "That grew…I had a little business." Shary spent summers on the farm; Gary toted the eggs and produce back to New Jersey on his weekly commute.
Suburbanites with no farming experience, the Skoloffs learned from books, courses, and workshops. "In 1993, we decided that we really wanted to become certified [organic], because it was something that we believed in…and we wanted to support the organic certification program," says Shary. "Way before 'organic' was a household word, we were organic, in the sense of never using chemical fertilizers or herbicides." Today the manager of the Skoloff Farm takes produce to the Binghamton Farmer's Market every Saturday, and they supply a local restaurant, as well as customers who order online and come to pick up their vegetables. "It's never been our livelihood, but more a labor of love, and our gift to the earth," muses Shary.
Through the years Gary and Shary, their two daughters, and now their grandchildren, have enjoyed hiking and riding horses on their woodland paths, picking blueberries from their prolific berry patches, and sometimes climbing to the promontory on the New York State side of their land from which "you can count seven peaks rolling off in the distance. It's a spectacular view."
Last year, the Skoloffs protected their two parcels, totaling almost 300 acres, with conservation easements with the Delaware Highlands Conservancy. The protection of their larger tract, which forms a "corridor" between two PA state gamelands, assures that numerous birds, including flocks of wild turkeys, and other wildlife such as bears, deer, foxes, and rabbits, have access to a huge area of undisturbed woodland.
"The land there is eminently 'buildable'—a developer's dream–but we would never want to see it chopped up. So we protected it under the same conditions as the farm, for agricultural and/or educational purposes, and the scenic beauty," Shary and Gary explain. The Skoloffs have a true reverence for nature, and have learned what it's like to really live on the land.
Save
Save
hollywood hindi sexy movie
pornolienx
indian nude selfie
actress xxx
ymlporn
indian girl sex
genshin birthday gift
okhentai
ahegao naruto