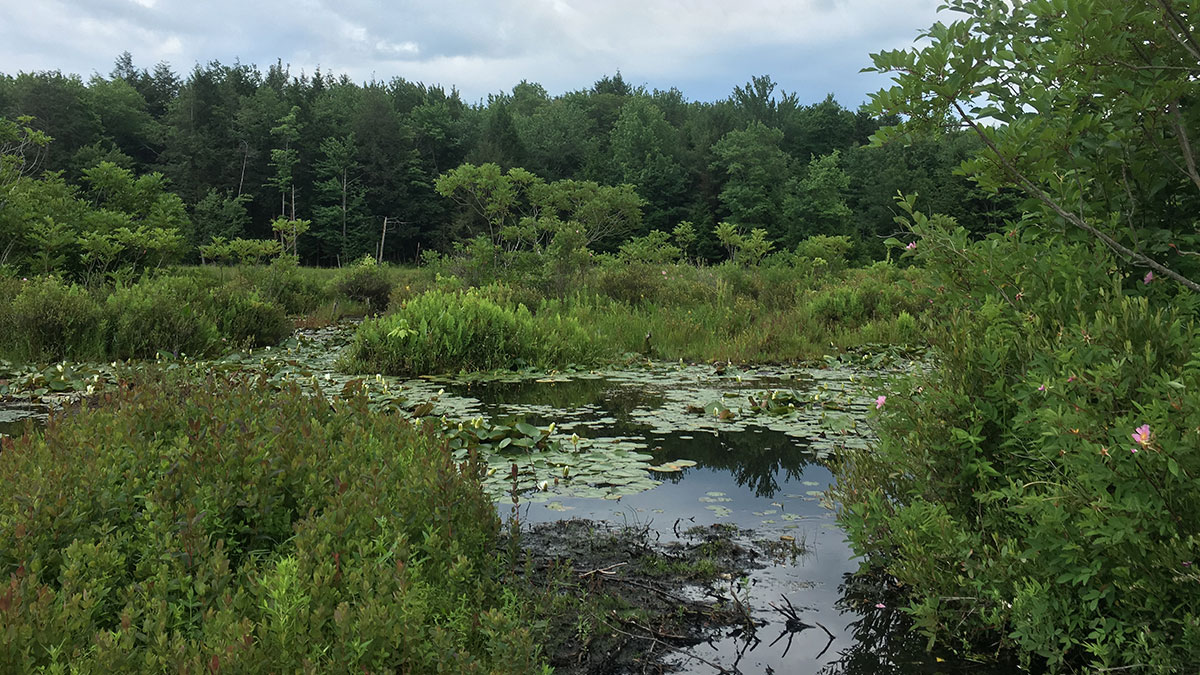 The Benefits of Community Conservation
State:
PA
County:
Wayne
Acres:
242
Access:
Private
One conservation easement held by the Delaware Highlands Conservancy was transferred to us by The Nature Conservancy. As The Nature Conservancy says, "The best stewardship is local and community-based," and the Delaware Highlands Conservancy strives to exemplify this statement.
This particular easement is a 242-acre tract of land around Carr Pond in Wayne County, Pennsylvania. The property includes 30-acres of a glacial lake, a wetland, and a renowned trout stream. We thank all our volunteers in our community who help us monitor the properties, prepare baseline documentation and meet with landowners. Their support, along with the financial contributions of our members and sponsors, make our work possible.
Save
Save