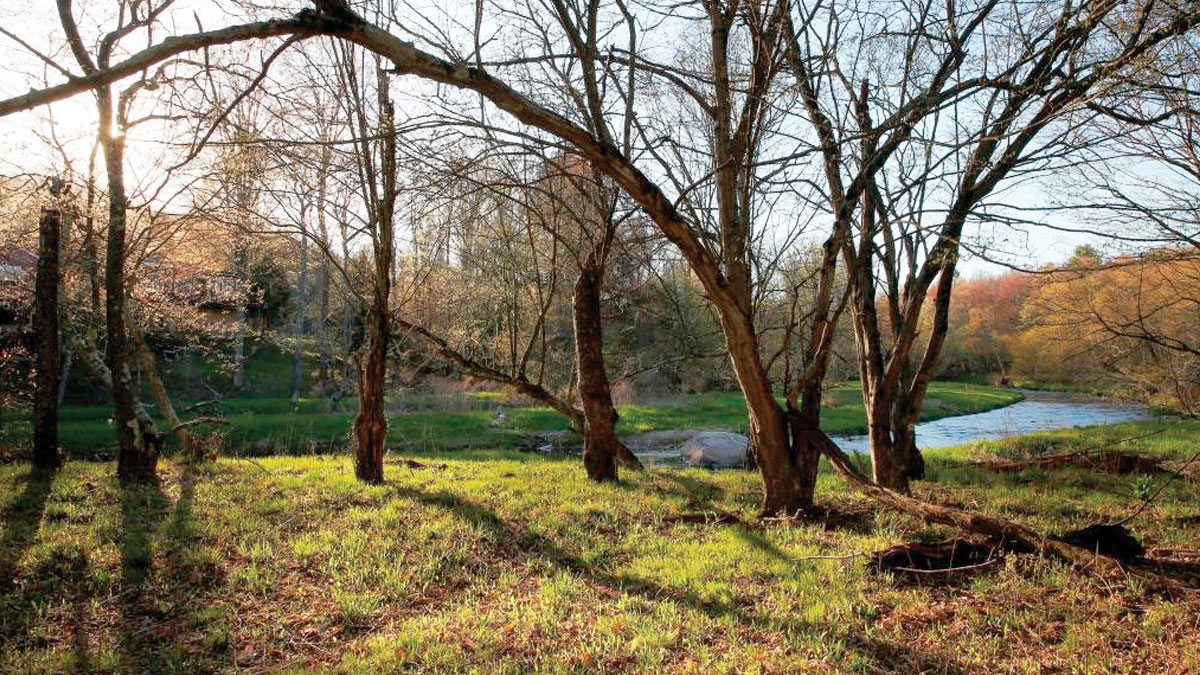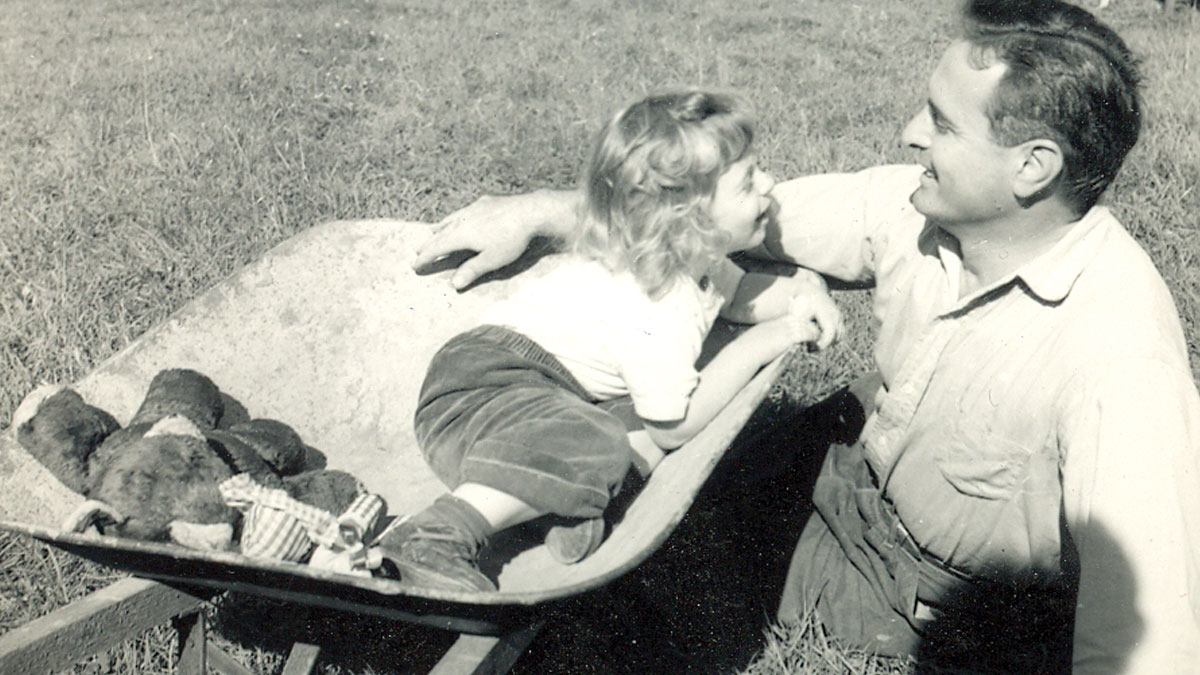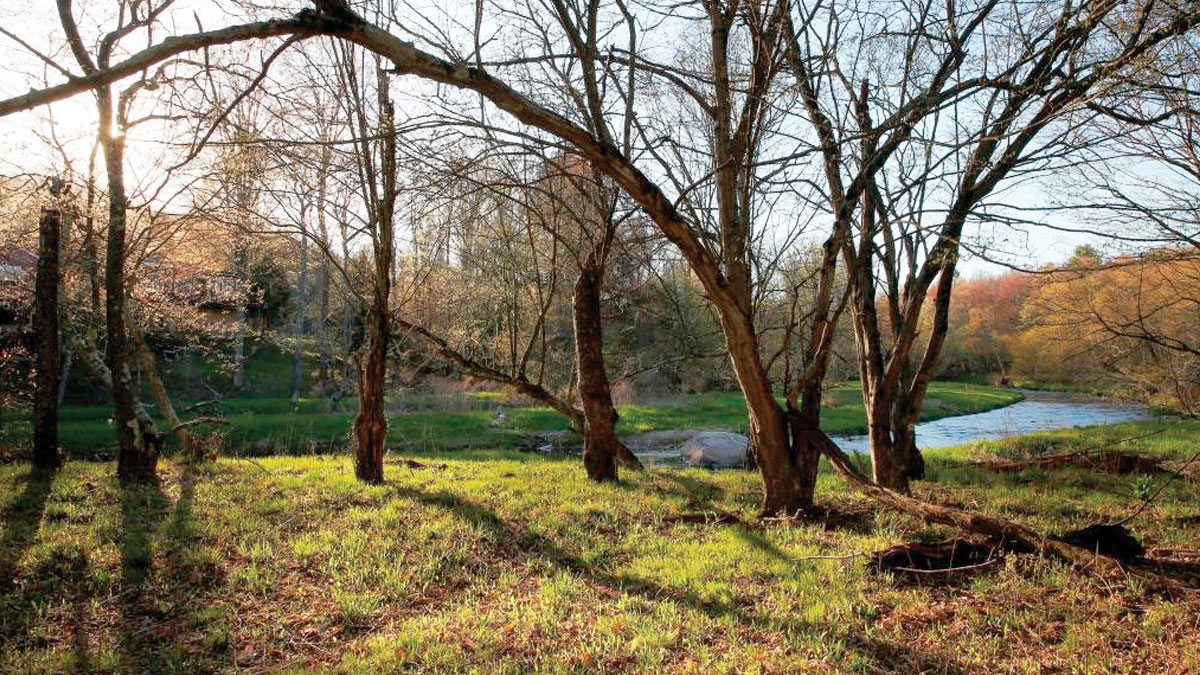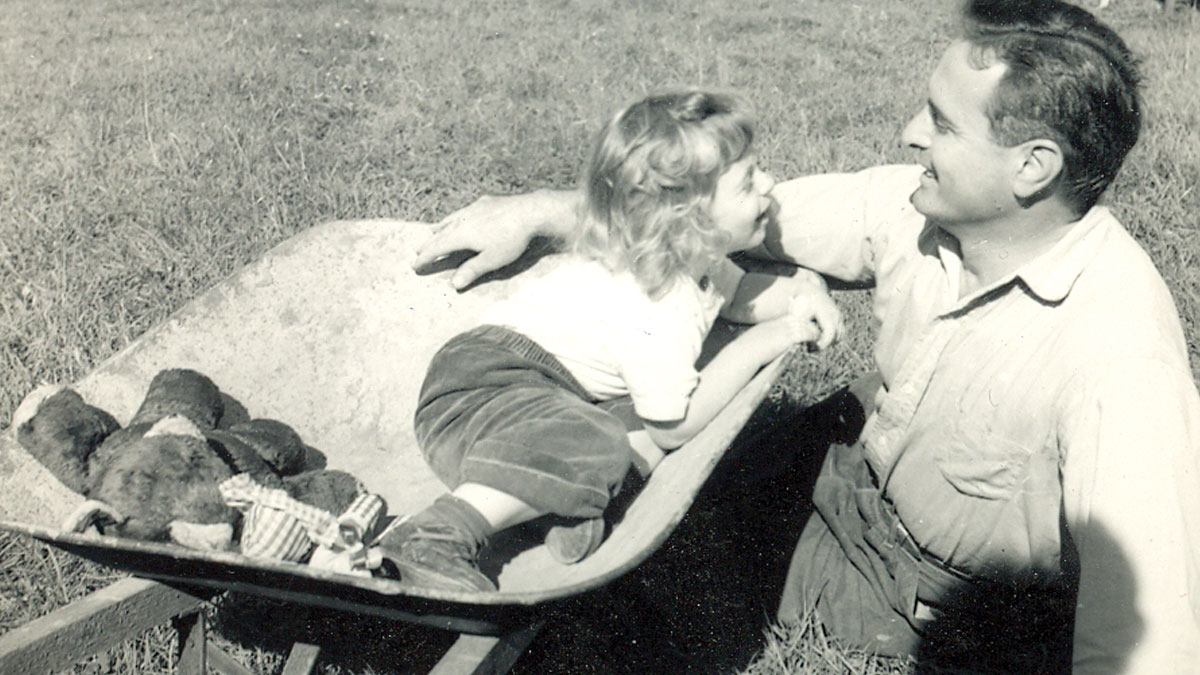 Mongaup River Forest: A Lasting Legacy
Conserved:
2012
State:
NY
County:
Sullivan
One of the things Susanne Hand will remember most about her father, Nathan, is the family cabin and bungalow colony he built by hand on their property in Bushville, NY, one of two prime Sullivan County properties inherited from her father and donated outright to the Delaware Highlands Conservancy in 2012 by Susanne and her sons, Rafe and Alex.
"I still marvel at how handy he was," says Susanne in reflecting on her father, who died in late 2012 at the age of 103. "He loved the country and was a great outdoorsman."  A respected lawyer, Nathan moved to the Catskills in the late 1940s, married Frances Rosen in 1949 and built a small cabin and nine bungalows, opening "Hands' Bungalows: For Happy Summers and Lifelong Friendships" in Bushville.
The couple ran the bungalow colony from 1950-57, during which time Nathan also established a small lake and constructed a social building known as The Casino. Born in 1950, Susanne remembers summer days at the colony as pleasant simple times with lots of children around. Middle class Jewish families from the Bronx and Brooklyn left the city to spend the summer gathered on bungalow porches, enjoying the natural resources of the site and contributing to the local economy.
Before tiring of urban life and relocating to Sullivan County, Nathan attended school, studied law and worked a variety of jobs in New York City, including driving a taxi, owning a candy factory and running a machine shop as part of the Manhattan Project during World War II.

He eventually started a private law practice in Monticello, serving as Director of Sullivan County Legal Services in the late 1960s and continuing to practice into his late 90s. Appreciated for his "youthful spirit and feisty personality," Susanne's father was also known for his "adventurous, indomitable mind and body," according to those who loved him.
During his long life, Nathan hunted, fished, swam, water-skied, downhill-skied, biked and played tennis and golf. He survived a multi-day coma following a car crash in the 1930s and competed in senior downhill ski races into his 80s. Characteristic of his zest for living, he became an airplane pilot at age 65, and even made an emergency landing on a highway in Pennsylvania after running low on fuel.
Susanne's mother, Frances, who died in 2005 at the age of 99, wasn't especially fond of running the colony. "She was a real city girl," says Suzanne, "and was blessed with a magnetic personality and indomitable spirit. Frances was a personnel director for National Starch and Marlon Candy in NYC, worked many years as a substitute teacher in public and private schools in Sullivan County and taught Yiddish at the Jewish Center in Monticello.
After careful consideration of options for the future of the family land, Susanne contacted a local land trust advisor in New Jersey to discuss donating the properties. She was directed to Delaware Highlands Conservancy and the rest is history.
"We were glad to hear about Delaware Highlands Conservancy, and pleased to know that good conservation work is happening in that part of the world," says Susanne.
After completing a conservation easement, the Conservancy will resell both properties and use the funds to support the organization's conservation work.
Located on the Mongaup River in the Town of Thompson, next to Catskill Regional Medical Center, the properties provide scenic views from the highway and substantial wildlife habitat.
Today, the bungalows are gone and the small lake has filled in. While the evidence of Hand's handiwork is no longer apparent, the legacy left by this remarkable family gift will fund future conservation work in the Upper Delaware Region.
"The Hand family is a prime example of the way in which our Legacy Leaders are contributing to the conservation landscape for future generations," says DHC executive director Sue Currier. "We are deeply grateful for their selflessness and forward thinking."
Save
Save
Save
Save