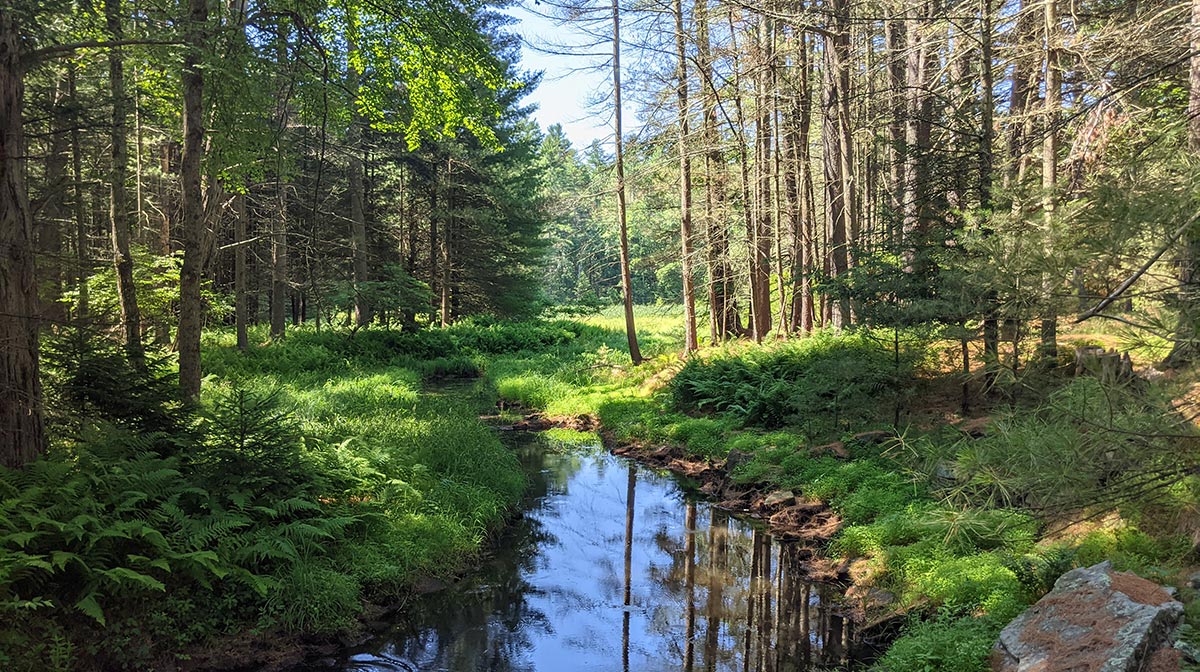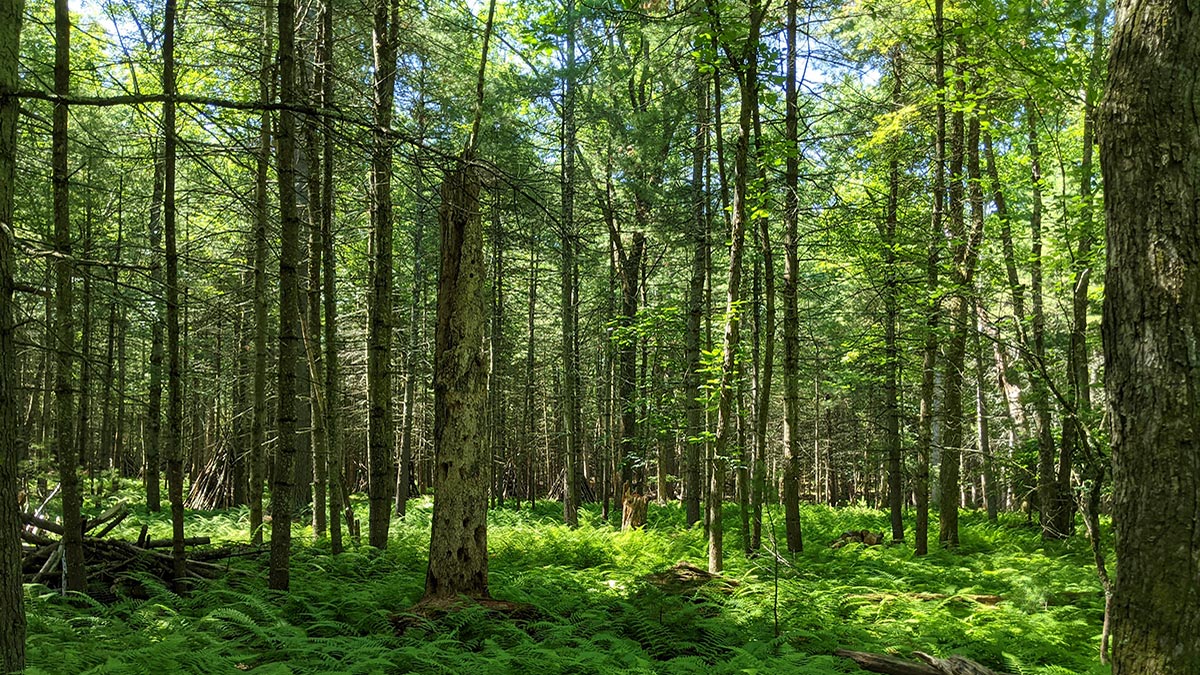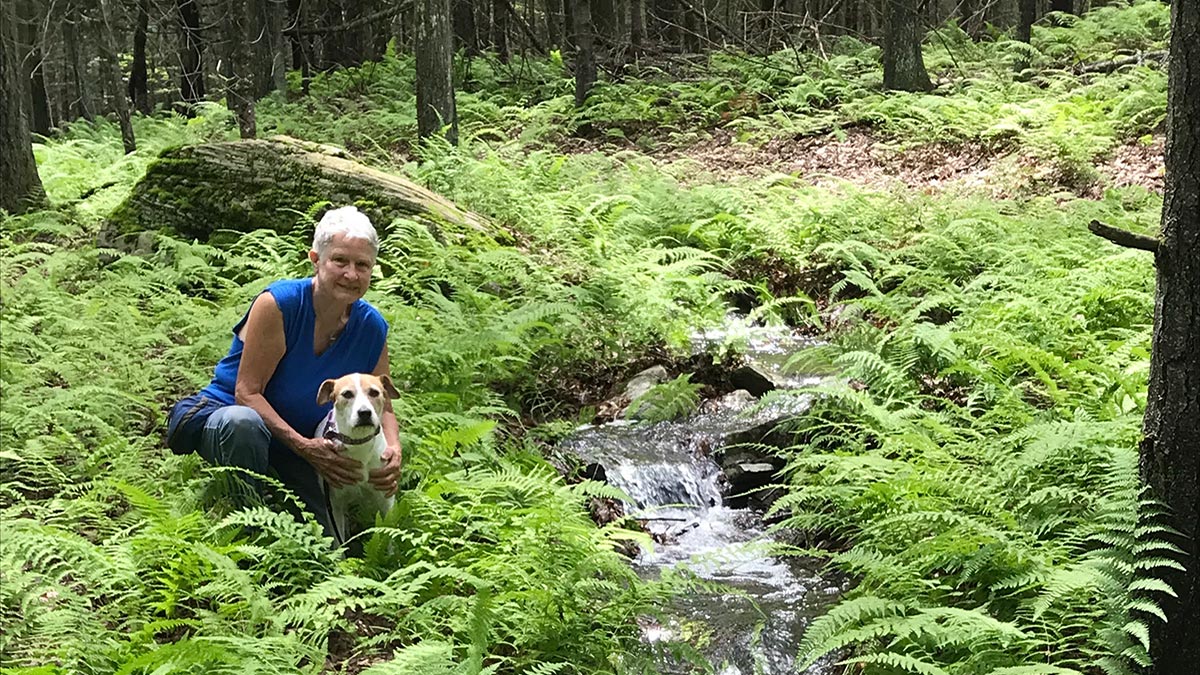 Kohler-Property---DHC-(3)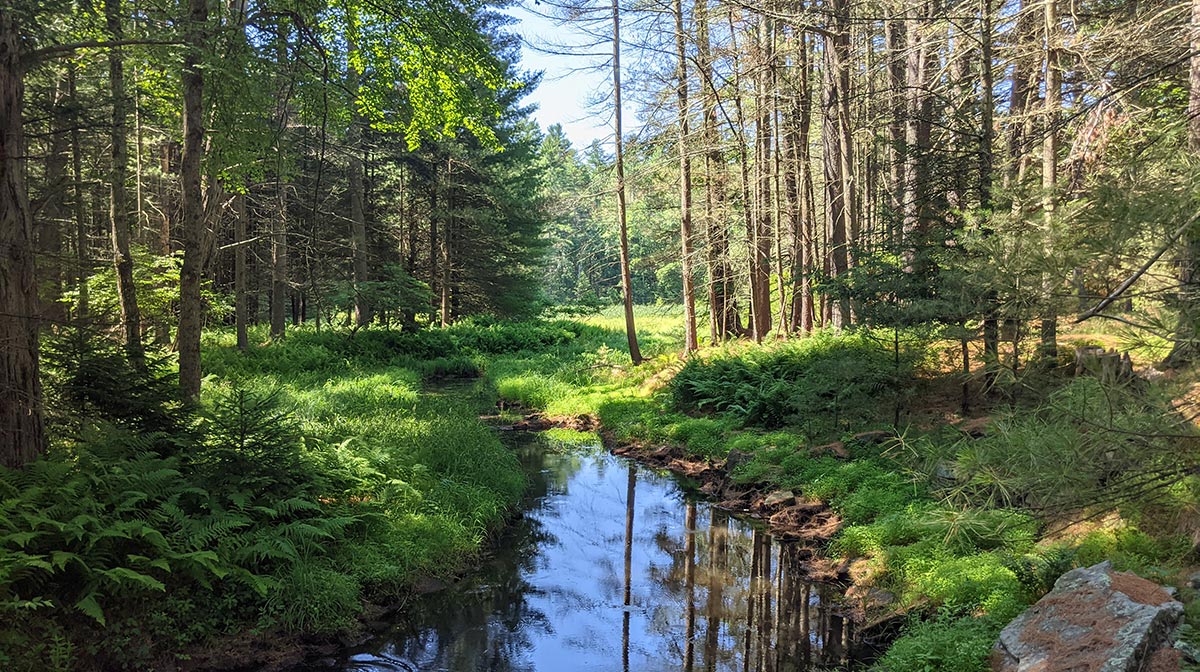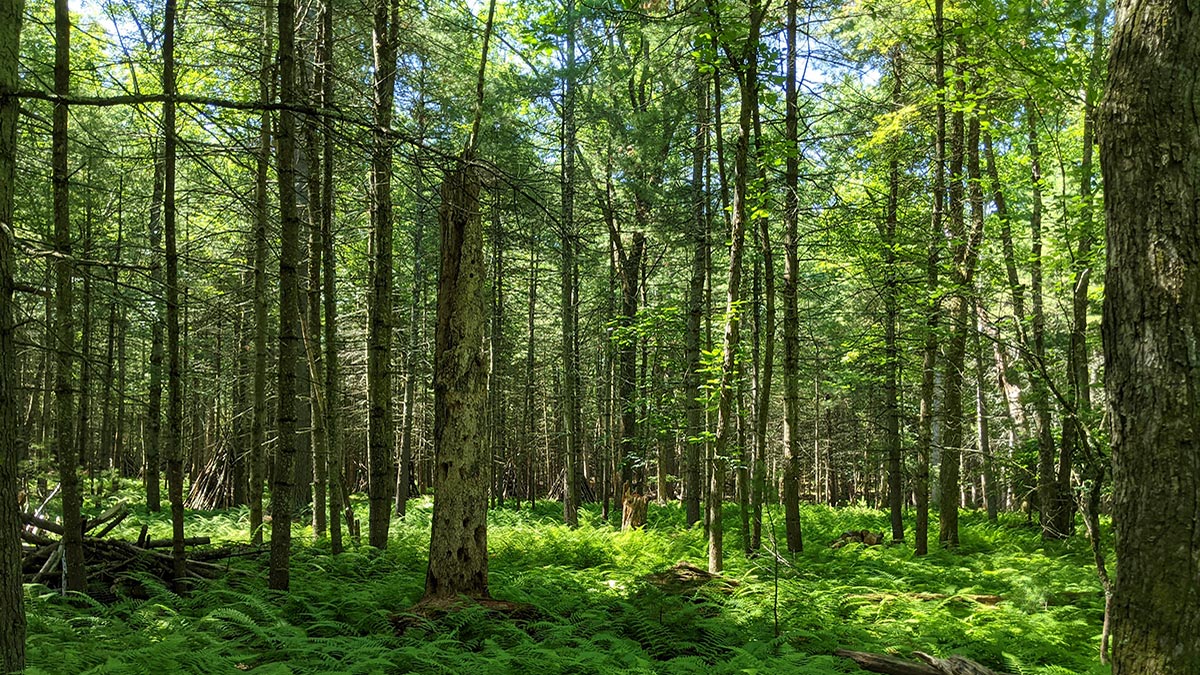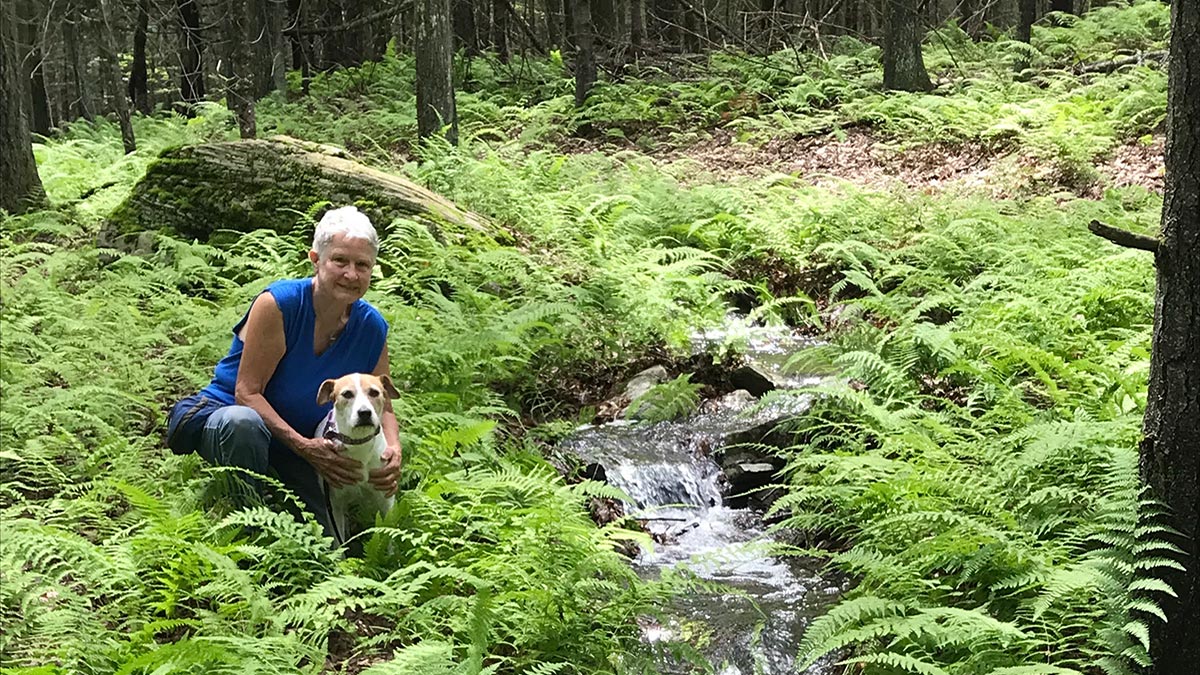 Sometimes Brook – Conserving Generations of Family Memories
Conserved:
2023
State:
NY
County:
Sullivan
Acres:
49
Somebody asked me one time if I went to summer camp, and I said I lived summer camp. It was a beautiful childhood for all of us.
Victoria Kohler's 50 acres in Sullivan County, New York has been a cherished part of her family for generations. In the early 20th century, the property belonged to her grandparents, who established a dairy farm, constructed a sawmill, and created a pond from which they would cut and sell ice. When Vicki's grandparents passed away, the property was inherited by her mother and uncles, and eventually passed on to Vicki.
She has fond memories of her childhood spent on the property, playing with her cousins and skating and ice fishing on the pond. "Somebody asked me one time if I went to summer camp, and I said I lived summer camp," Vicki said. "It was a beautiful childhood for all of us."
Today, Vicki still enjoys walking in the woods on the property, observing the variety of wildlife that lives there and migrates through the area. A hurricane destroyed the dam on the pond about ten years ago, but it has since evolved into a vibrant wetland area and an active bird-nesting site. Vicki speaks fondly of a place on the property she calls "Sometimes Brook," where a seeping spring turns into an ephemeral stream during periods of heavy rain. The water from Sometimes Brook, and other streams and springs on the property, eventually flows into Halfway Brook, which is a tributary to the Delaware River.
Her love for the property, and concern for its future when she is no longer here to steward the land, led Vicki to contact the Delaware Highlands Conservancy to discuss options for conserving it. Now this special property is permanently protected with a conservation easement held by the Conservancy.
While Vicki continues to own the land, the easement protects the property in perpetuity from subdivision and development and ensures that no matter who owns it in the future, the forests, wildlife, and Sometimes Brook will continue to thrive.
"I just plan to enjoy the property until I'm gone," Vicki stated. "I feel I've done as much as I can to put in place a protection for the future. With every year that goes by, there's less and less land that's just left alone, and I think it's important to leave certain things alone. We should really take care of what we have, or else it will be gone."
By generously donating this easement to the Conservancy, Vicki has established an enduring legacy of conservation and has ensured that generations to come will have the opportunity to create their own cherished memories on this special property.
This project was supported with funding from the New York State Conservation Partnership Program (NYSCPP) and New York's Environmental Protection Fund. The NYSCPP is administered by the Land Trust Alliance, in coordination with the state Department of Environmental Conservation.