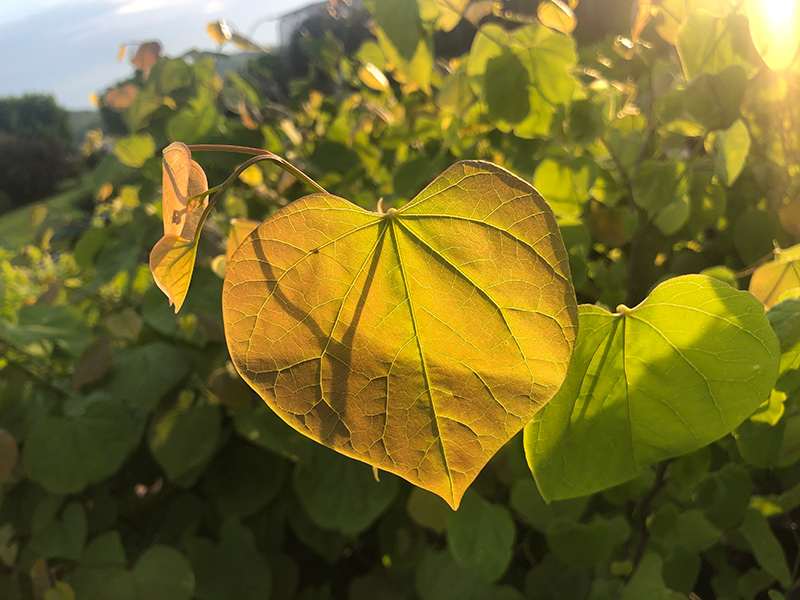 *NOTE: All the redbuds are now sold out. Thank you!*
Native plants and trees help to keep our air and water clean, provide important habitat for wildlife, and provide an important food source for pollinators. This spring, you can support the Conservancy and give a lasting gift to nature by purchasing a beautiful flowering native tree sapling: the Eastern Redbud.
Eastern redbud, Cercis canadensis, grows 15 to 30 feet tall and spreads 15 to 25 feet. Usually one of the first trees to bloom in spring, it displays long-lasting magenta flowers on old twigs, branches, and trunks, and later produces heart-shaped leaves. It is found commonly along south facing woodland edges and valleys on moist, loam or sandy soils. Eastern redbud grows on a wide range of pH; however, it grows best on soils with a pH of 7.5 or above. It is not found on waterlogged sites, poorly aerated soils, or coarse sands. It is adaptable and should grow well in any well-drained soil in full to part sun.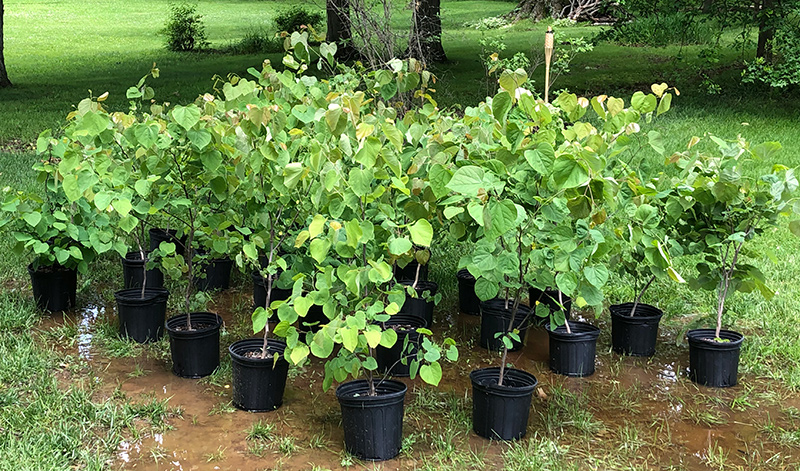 In honor of our 26th year, the Conservancy has 26 saplings available for purchase for $50 each (which includes a $28 donation to the Conservancy). The sapling you are purchasing is in a 2 gallon container and is 2-3 feet tall, like the example in the photo at right.

You may choose to purchase a sapling to plant, or to purchase the sapling for the Conservancy to plant in your honor on one of our protected properties. Saplings must be picked up from The Potting Shed at The Settlers Inn on Hawley, PA on Monday, June 15th between 9am and 12pm. Please bring your confirmation email to pick up your tree(s).
Redbud saplings were generously donated to the Conservancy by: