With support from the Delaware Valley Arts Alliance and a Sullivan County Arts and Heritage Grant, the Conservancy partnered with local artist Laura Moran of the CONFLUENCE project, with the help of teen photographers Felix Freeland and Iris Gillingham, to ask local people to share their stories of how they interact with and value our Delaware River watershed. Share your own #MyWater story at www.facebook.com/DelawareHighlandsConservancy or on Twitter @DHConservancy.
It's #MyWater. I protect it.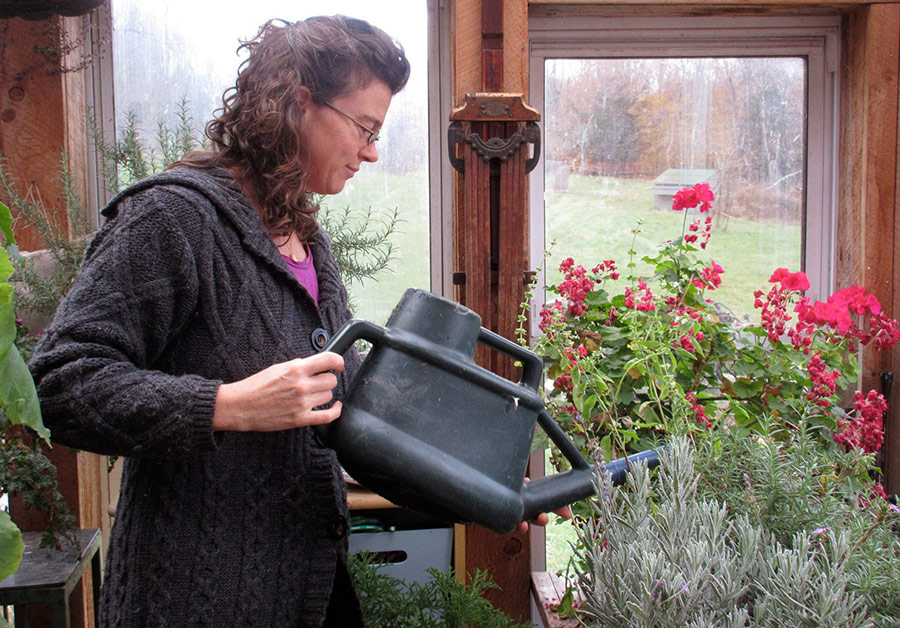 We have a gravity feed water system, which is pumped from the well with solar power. I use my water very efficiently and am very grateful for every drop."
– Amy Gillingham, Wild Roots Farm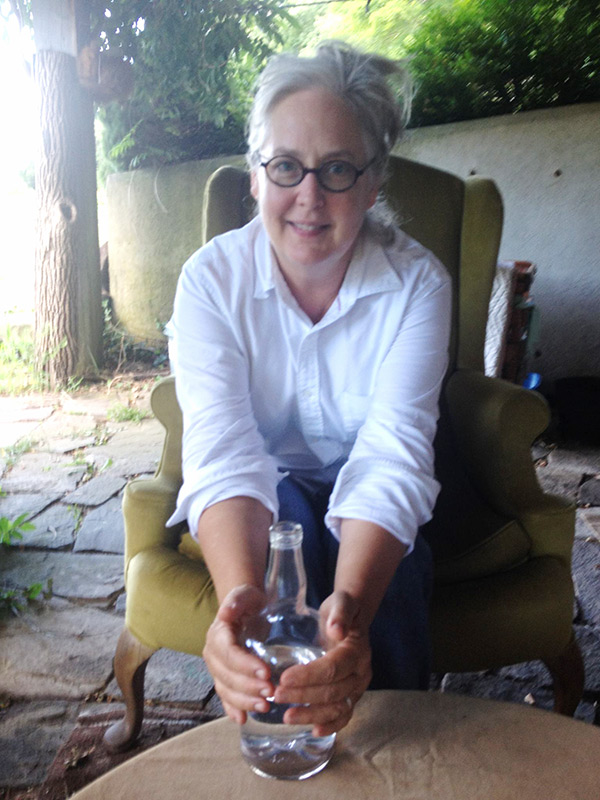 The water is inspiring. Especially because of its reflective qualities. That's what I like most about the Delaware: the way it reflects the landscape around it. Swimming in the water feels like diving into a mirror. 
– Amy Yoes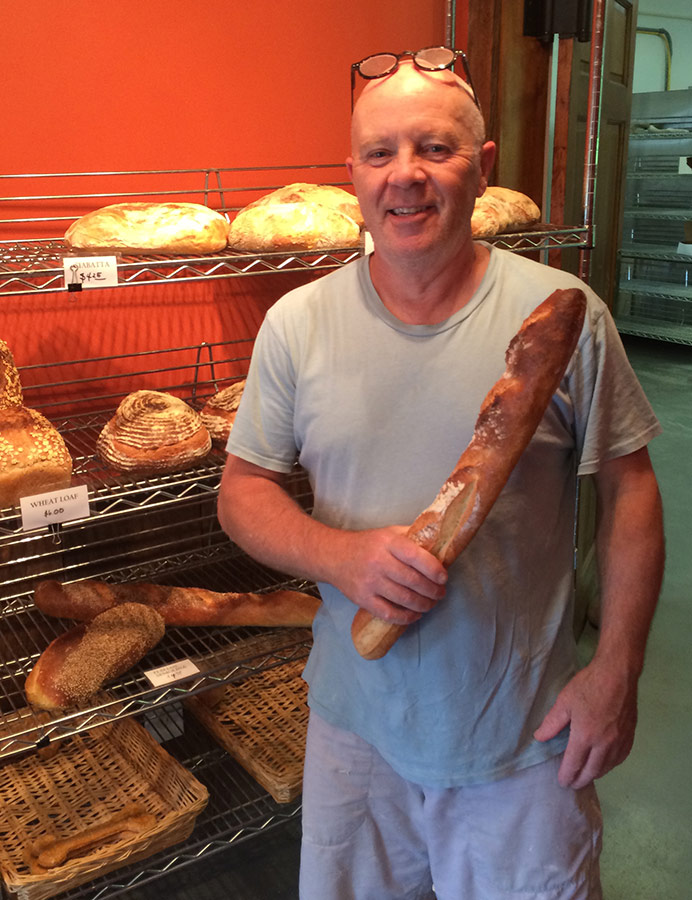 We're on a well, and we use well water to make our bread. And the important thing about that is that there's no chlorination and there's no fluorination. If there was chlorine it would seriously affect the bread. Therefore it's a huge advantage to me to have well water.
– Brian Woods, Beach Lake Bakery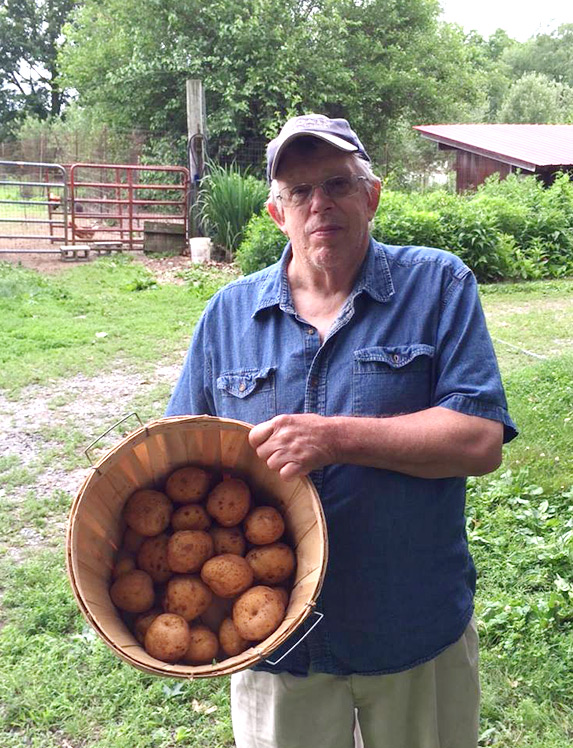 When its not raining enough, I use the Watershed to irrigate and water my crops. I pump water from the brook or the river, its all part of the same system.
– C.G. Fitzgerald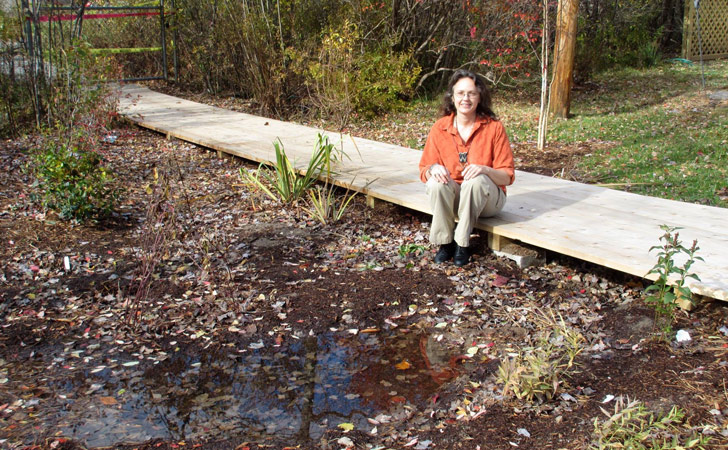 "Water is such a magical substance." Carmel is pictured in the rain garden at her job.  During a storm a rain garden fills with water that slowly gets absorbed into the ground rather than running into storm sewers and drains. Rain gardens reduce fertilizers, road sediments/salts, litter and such from getting into the waterways.
– Carmel Mackay-Dalkeith & Iris Gillingham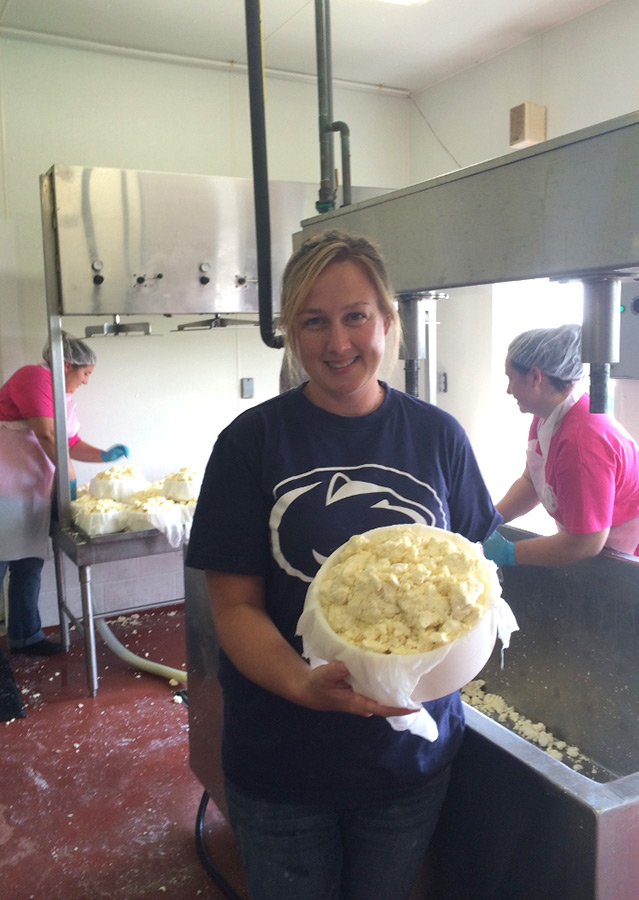 We (the creamery) use a solar well to feed the cows, and the cleaner the water, the higher quality cheese product for us. The water is also an important ingredient in our cheesemaking so we obviously want a clean water source which is why the water is so important to us.
– Emily Montgomery, Calkins Creamery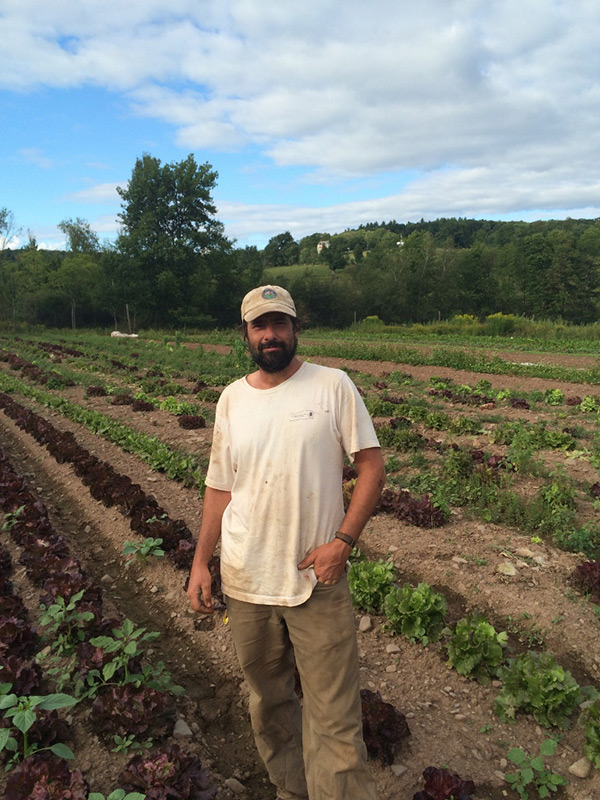 Clean water for both irrigation and also washing and processing of vegetables is absolutely key. That's why we pull water from the creek that borders the farm and why we irrigate using ground wells.
– Greg Swartz, Willow Wisp Farm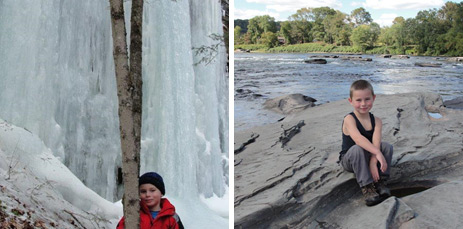 Greg Van Gorder says that he loves water, even when it's frozen. "You know what PopPop? I wish we could come here every day." 
– Greg & Scott Van Gorder at Skinners Falls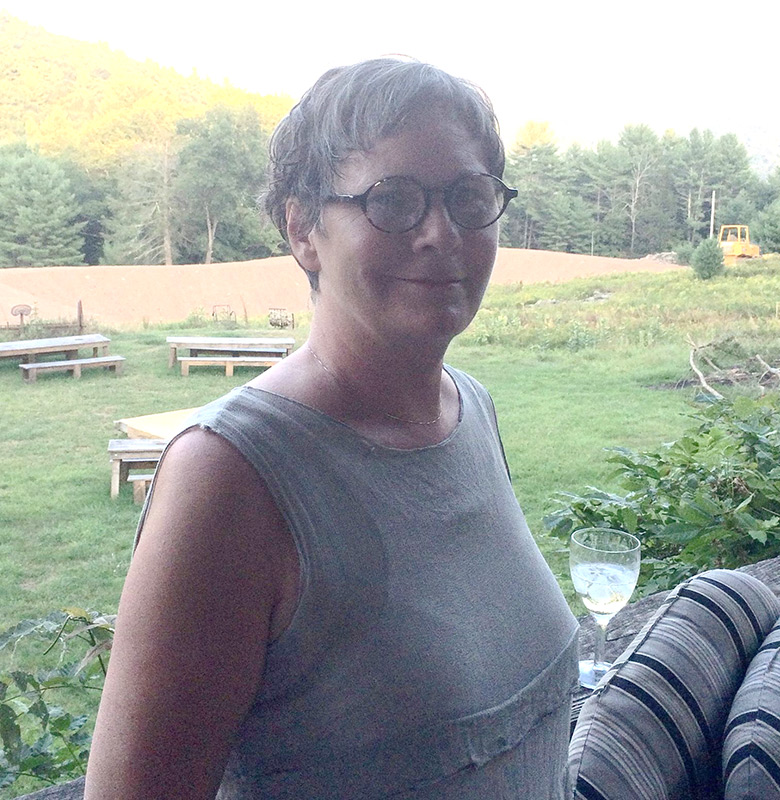 The water here is so important, every aspect of this area relates to it. To have a clean source of water like the water here is key to everything. We are building a pond on our property to further make use of the wonderful resource that is the Delaware River watershed.
– J. Morgan Puett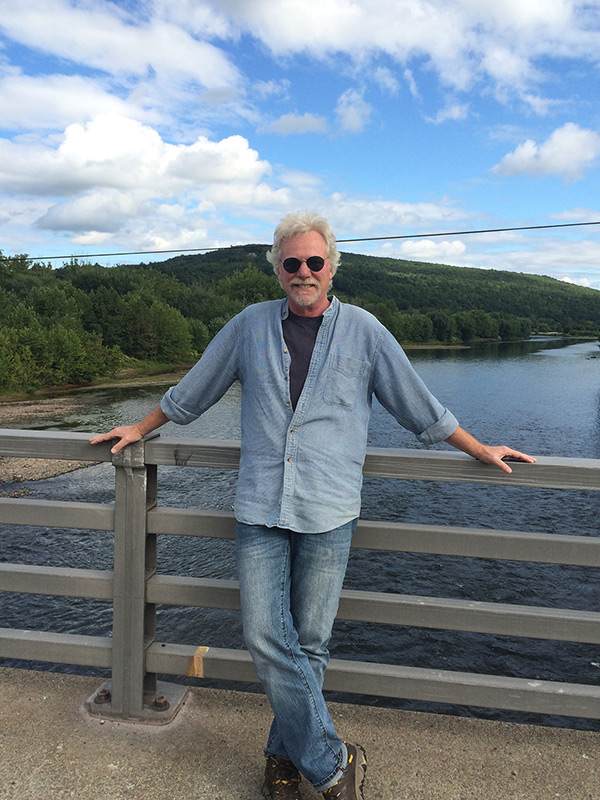 The Delaware River is the fixed point of my compass. Wherever I am, an internal needle constantly registers my location against that of the river. Proximity to the Delaware determines the state of my spiritual alignment. I grew up on the river, and I live here for the most essential of reasons: It's home.
– Joe Freda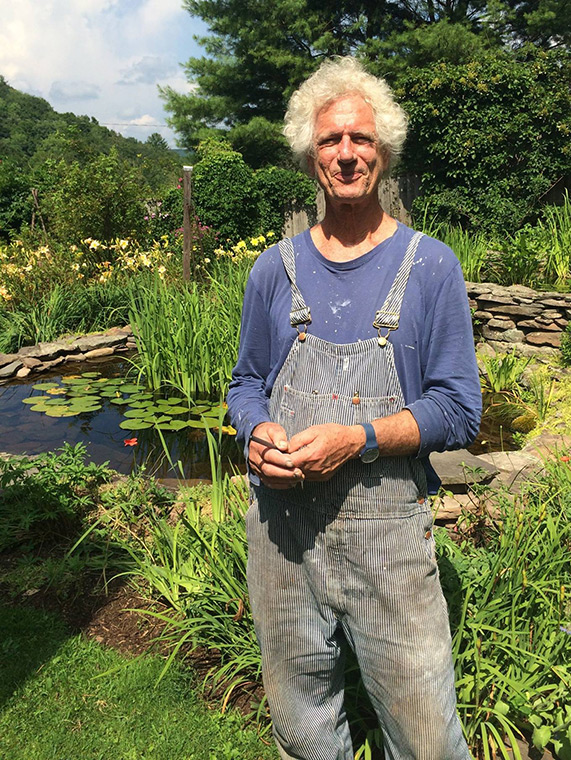 The quality of the water here is enormously pure, and the reason that we know that is because the water here can support all kinds of fish life. My wife and I ourselves raised the Amazonian Discus fish, a fish that only can survive in extremely pure water.
– Judah Catalan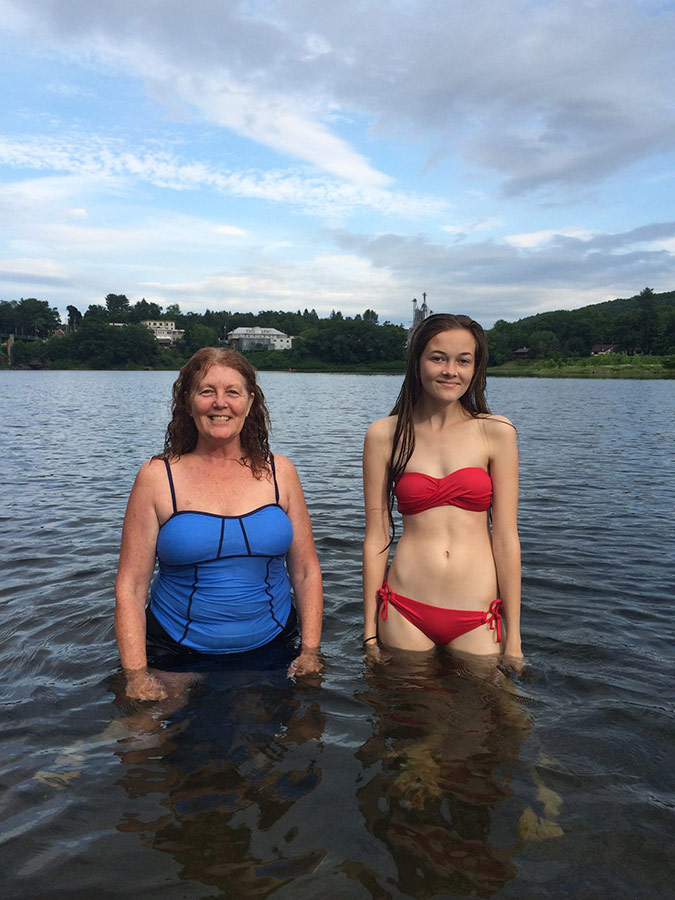 We come down to the river to cool off after a hot day. The water is clean and refreshing and there is no better place to be.
– Karen Brauser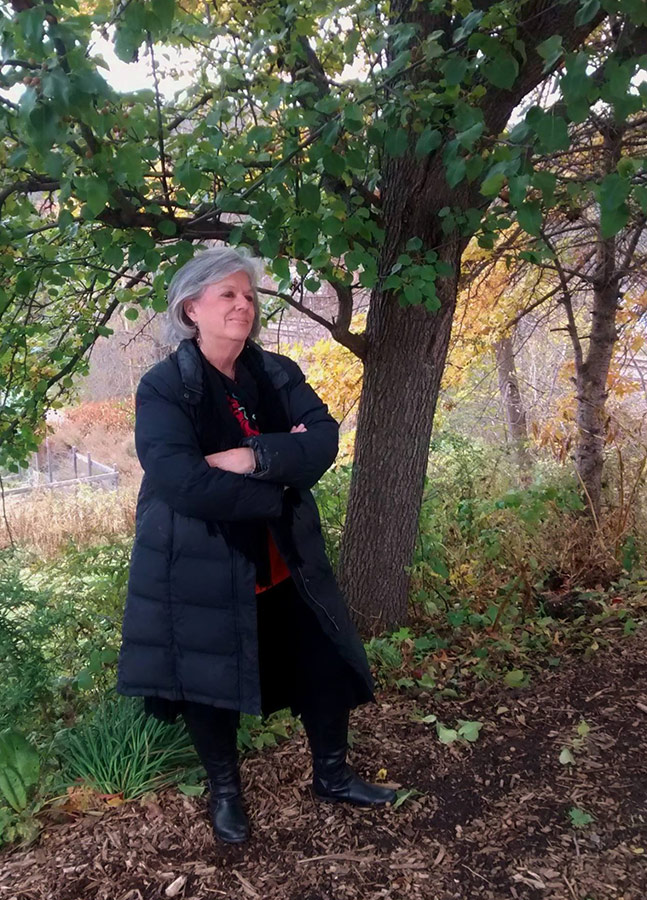 I like to play in the mud so I work in pottery. I don't use running water in my pottery work, I fill up a basin with water for rinsing, clean up, and the hands-on work at the wheel.
– Kyoshiin Lohr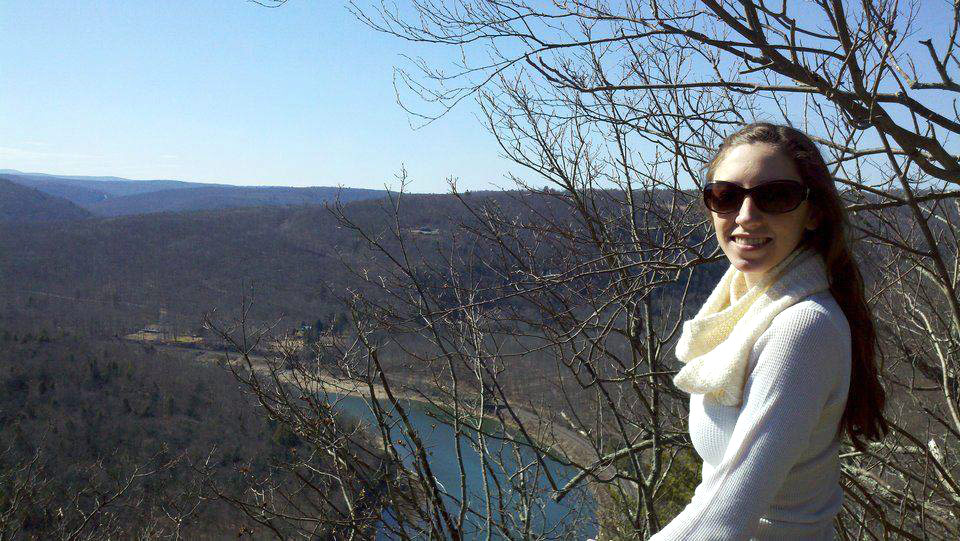 Whether I'm floating down the river with the stripers or hiking high above it with the bald eagles, clean water and natural resources are a vital part of keeping me happy and healthy.
– Nicole Slevin
Artist Statements
Felix Freeland, age 15: I have been interacting with the Delaware Watershed for most of my life to date. When taking these portraits, I really wanted to capture all the features that make the water here special.
Iris Fen Gillingham, age 15: I was born and live at the top of the Delaware watershed, which is incredibly pristine. Being named after a wetland habitat and a wild flower that grows in it, I am inspired by the beauty of the water in my life, and strive to protect it.
This project made possible with funding from a Sullivan County Arts & Heritage Grant funded by the Sullivan County Legislature and administered by Delaware Valley Arts Alliance.
Save
Save
Save
Save
Save
Save
Save
Save