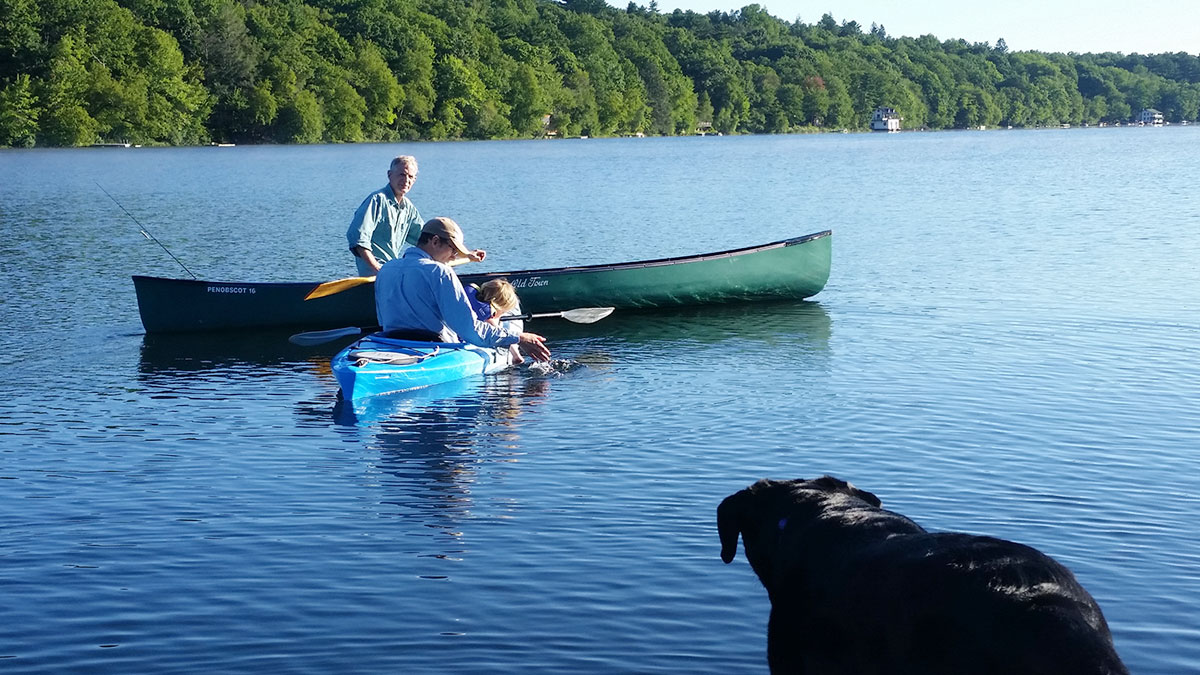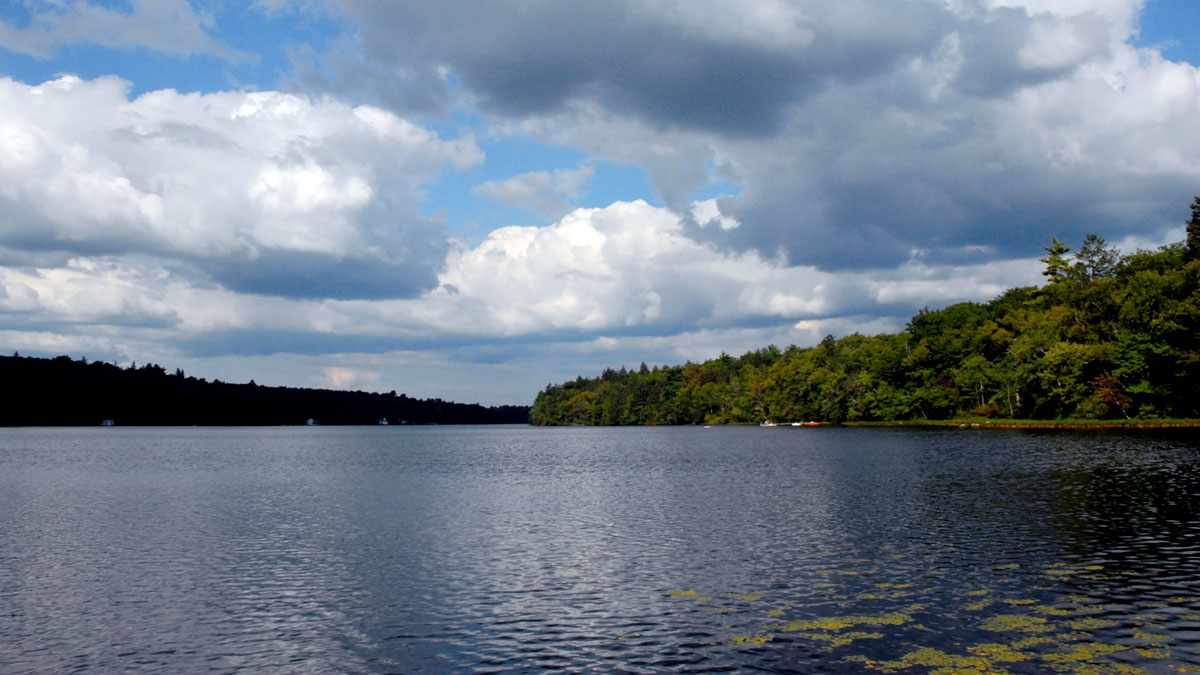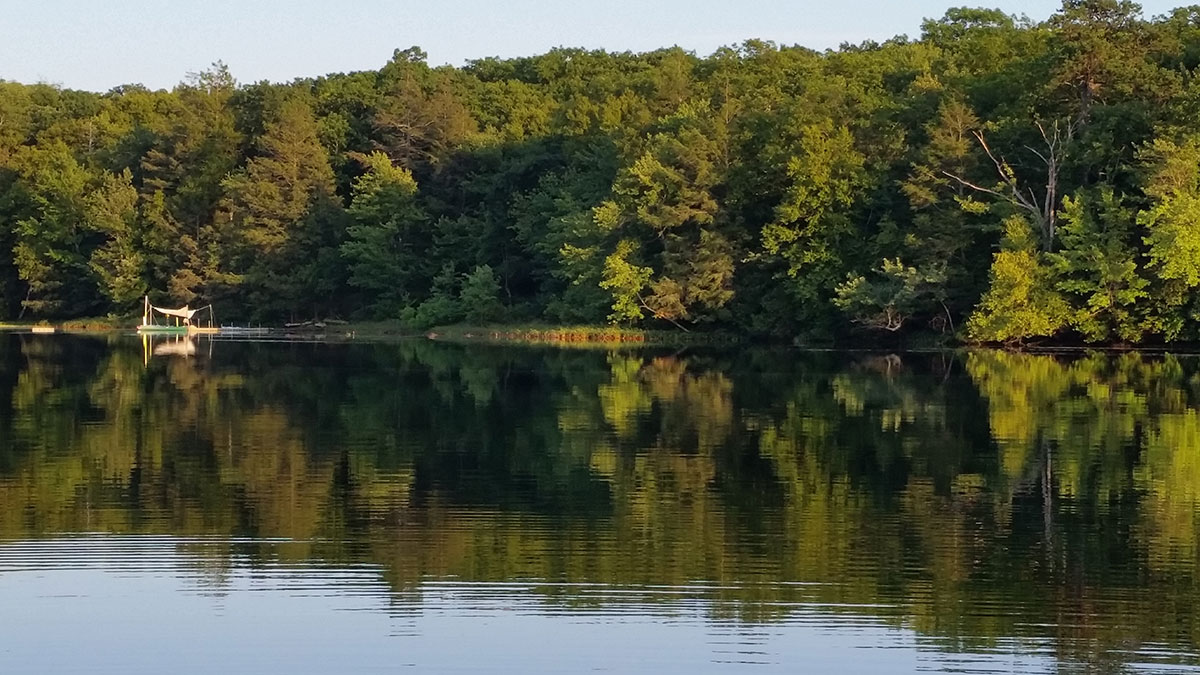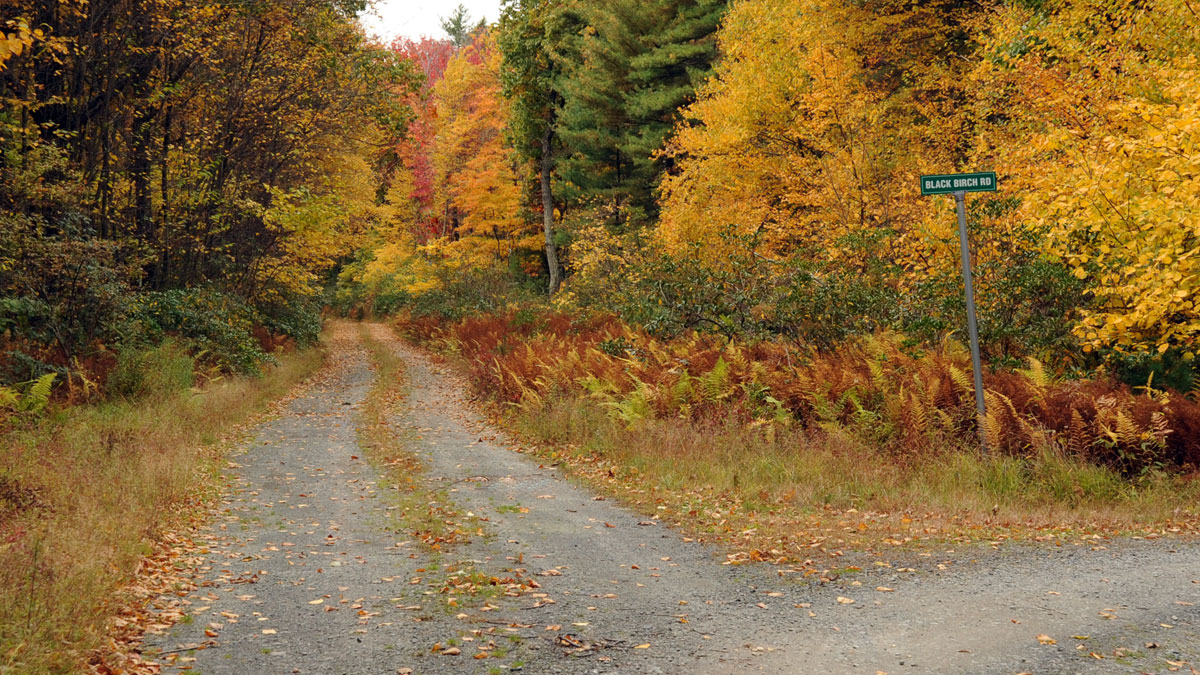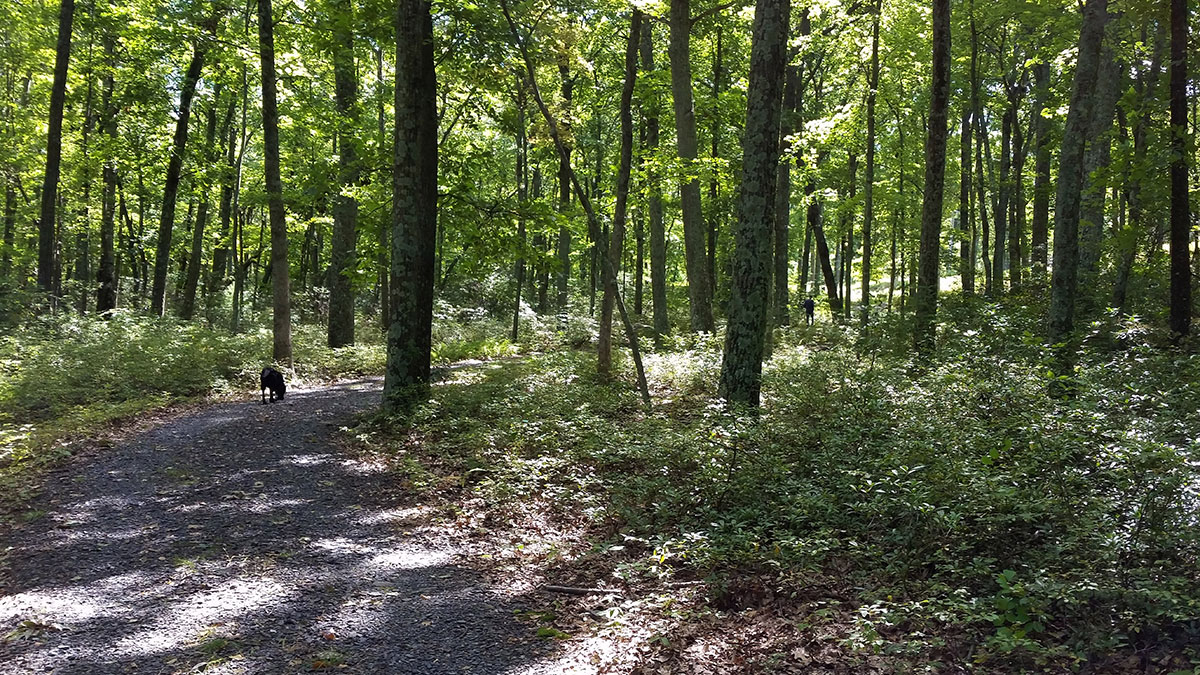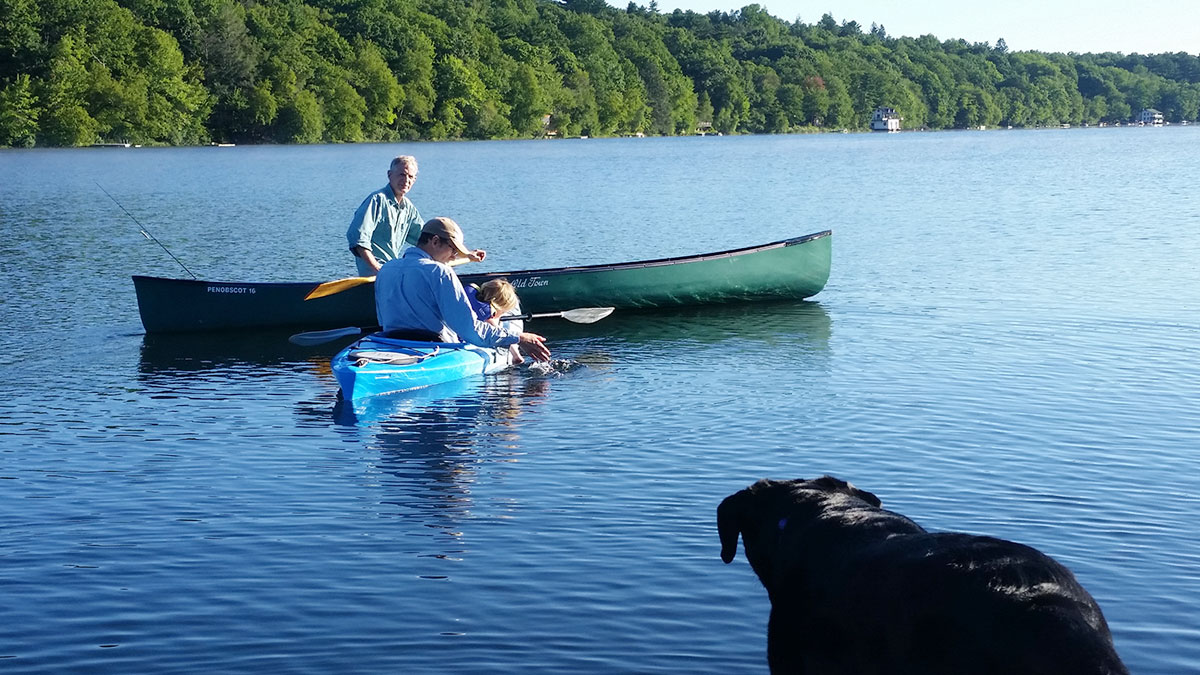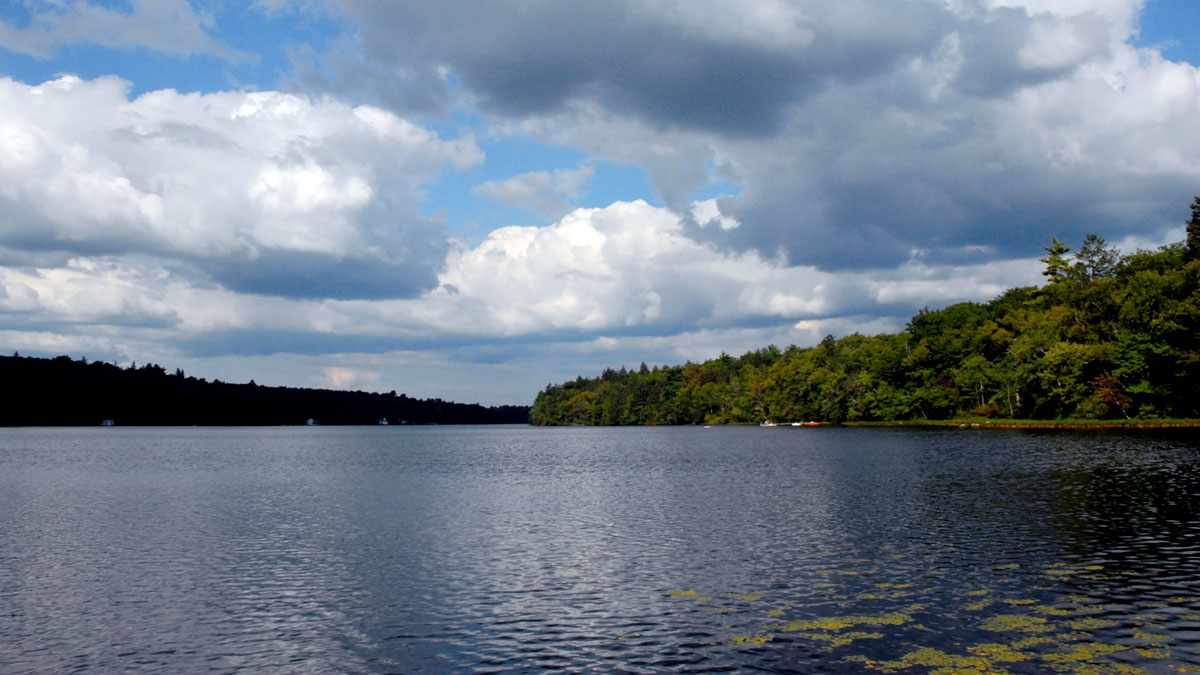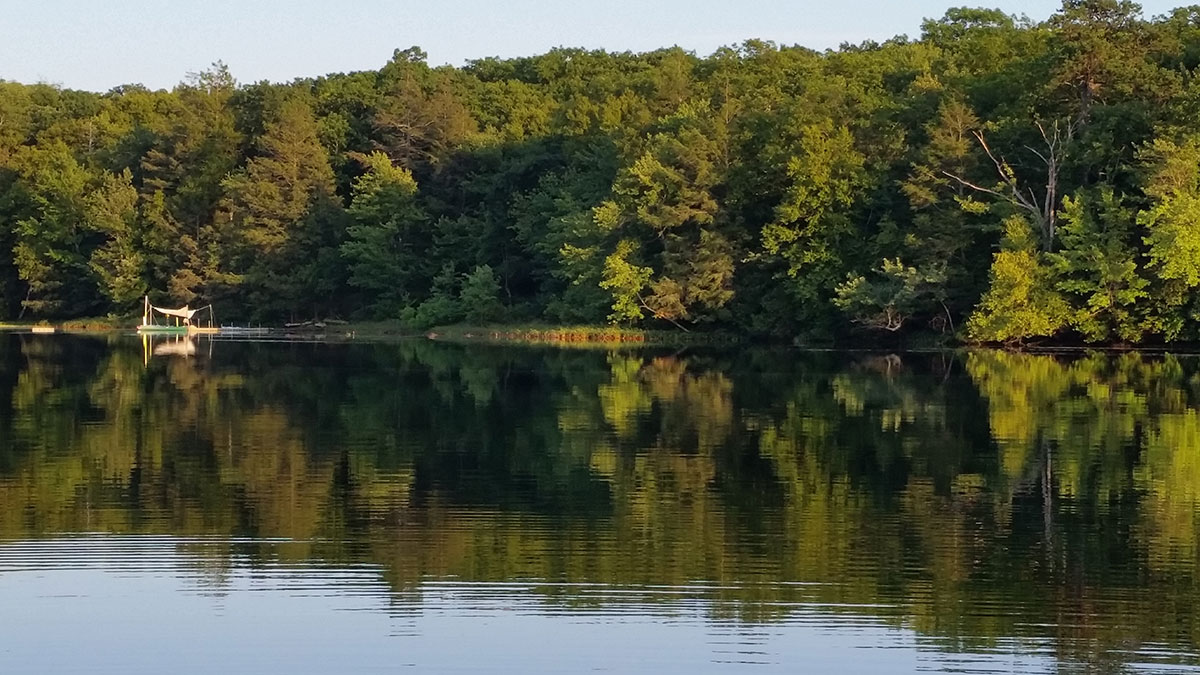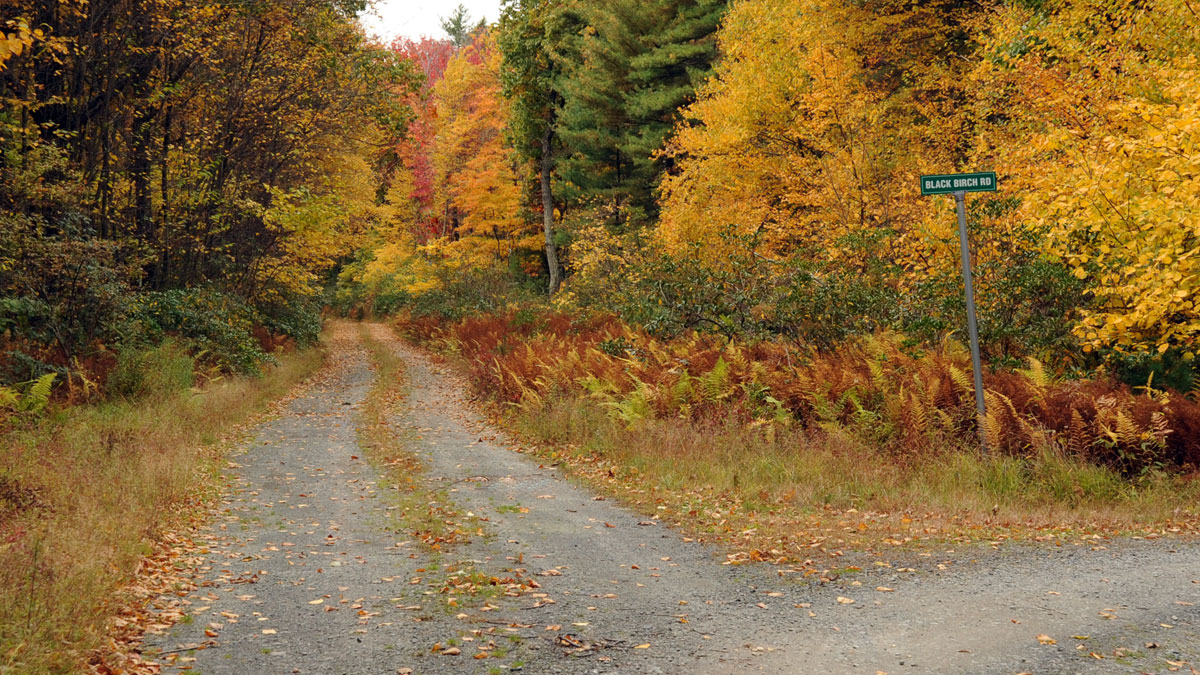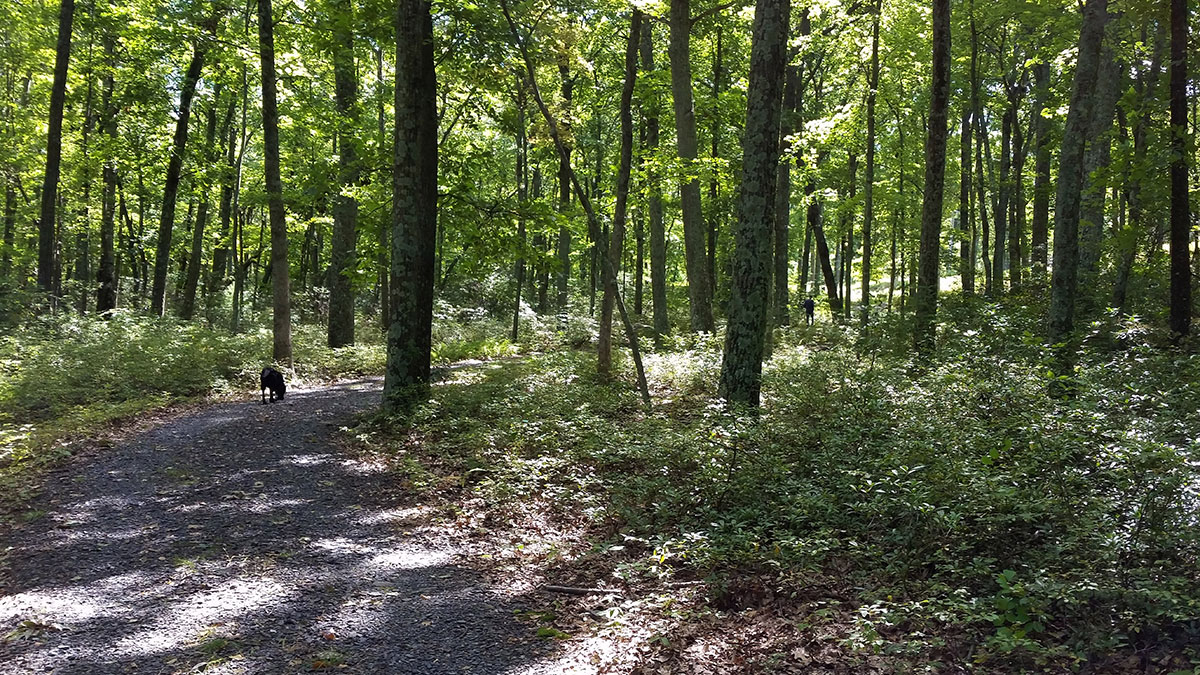 Place of Peace: A Family Legacy
Conserved:
2016
State:
PA
County:
Pike
Acres:
65
Access:
Private
"We all grew up exploring the woods, watching for wildlife, and swimming, canoeing and sailing in the lake."
Laura Pearson fondly remembers her summers spent on Silver Lake in Dingmans Ferry with her family—staying in the home her great-grandfather, Joseph Bromley, built.
When Joseph first visited Silver Lake in the 1890s, it was surrounded by farmland and forests with a hunting and fishing lodge and a few cabins. He and his wife decided to build a summer house there, and when he saw lumber companies abandoning the land they had cleared across the lake, he bought the properties at tax sales. By the 1990s, one hundred years later, the family owned more than three-quarters of the land around the lake.
It was then that Laura and her husband Gardiner acquired one of the lots: 65 acres of forest with lake frontage and a small wetland, and decided to build a home there in 2007 after Gardiner retired. Then in 2016, the Pearsons chose to work with the Delaware Highlands Conservancy to permanently protect their 65 acres with a land protection agreement known as a conservation easement.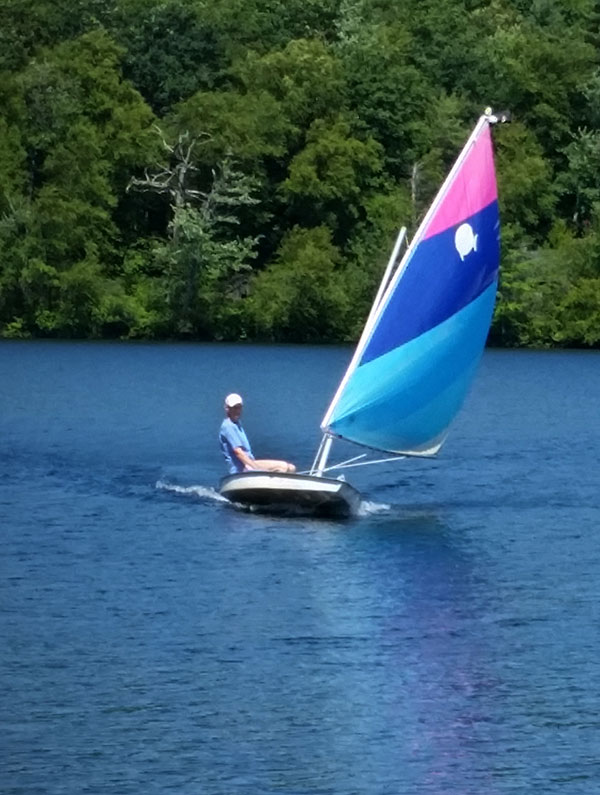 "We feel very strongly that we would like to preserve the open land," Laura describes. "There are so many housing developments in the area, and we want to keep the woods and habitat for wildlife protected. We're hoping that our cousins and others who own property on the lake will also consider protecting their land."
Laura and Gardiner know that they want to create a buffer of open land around the lake and to minimize future development. They personally don't want to put more than one house on their own protected property, but have left the option open in their conservation easement to add a toolshed or a boathouse in the future.
Joseph's original legacy is very important to the family. Laura, and many of her cousins who now live around the lake, have built their houses to incorporate some of the elements of Joseph's original house, which he called Shohola—a Lenni-Lenape word meaning "place of peace."
"My cousins and I all have special memories of the time we spent there and want to pass that wonderful legacy to our children and grandchildren," Laura explains. "And they are already coming! They visit every summer and learn to swim and boat in the lake, and are learning to respect the flora and fauna.  We see deer, turkeys and towhees but feel especially lucky to see the resident kingfisher, the otter and the bald eagles that come to nest. We spend some time indoors reading, doing puzzles and cooking (no TV!) but being outdoors is best: hiking, exploring the woods and, of course, spending time at the lake."
Gardiner and Laura intend to encourage their neighbors and cousins to consider protecting their land as well. "I think lack of knowledge about this option is the only reason someone wouldn't want to protect their land—everyone at the lake sees the value of preserving the lands, the wildlife, and keeping it the way it is. And the Conservancy made the process very easy and direct."
The Pearson's forested acres will help to ensure that the pristine water in Silver Lake remains clean and clear, and the wetland on their property will provide important habitat for amphibians including frogs and salamanders. For their family, it will provide peace of mind—knowing that no matter who owns the land in the future, it will never be developed.
When considering what she loves most about the land, it's the peacefulness of it that comes to mind first for Laura. She enjoys the privacy of their space, the beauty of the woods, and the memories that this special piece of land holds—and will continue to, now that it is protected forever. She notes, "We feel very blessed."